2
minute read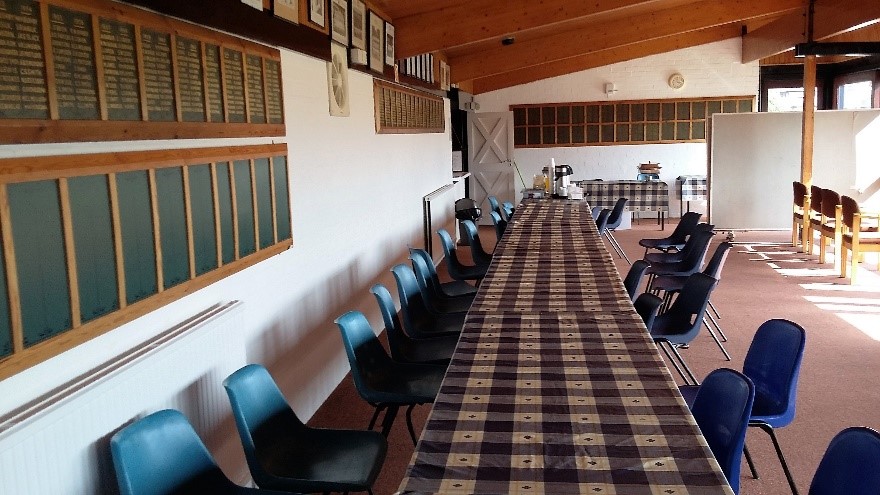 Edwardian writes:
I arrived at Fenner's just after start of play and exchanged a 'hello' with an Arab in a floppy hat on the boundary. I had to bone up on Arabs before the match. The team are a wandering outfit started by E.W. (Jim) Swanton back in the frozen to death.
There was a heavy throng of nine spectators in the pavilion which included Spike, myself, the two scorers and Marlene manning the bar. Marlene fought off demanding punters who asked for drinks at half-hour intervals. She skilfully decanted cans of lager, IPA and Old Speckled Hen and coped with the onslaught admirably.
Spike had already ordered his lunch of gammon and new potatoes. I had brought my own docky bag comprising a chilli scotch egg (about ¾ the size of a cricket ball) and haslet slices in a roll with salad and mustard.
I thought 12.30pm was a sensible time for a beer so went for a Hen, pinched a knife from the tuck shop and halved the scotch egg. Spike was gearing himself up for the in-house lunch and refused the other half. I ate the other half. The Scotch egg was a great combination with the beer but putting chilli in a scotch egg I thought was a bit of a novelty not worth repeating.
I lost track of the scorecard. Spike managed to get his nosebag in ahead of the players at 1.30pm. He lost track of the scorecard.
As the players came in for lunch I contemplated the pros and cons of another pint and decided that thinking in general is a dangerous occupation.
I ate the haslet roll. The bread roll had olives embedded in it. I gave myself a good talking to.
Spike thought that the Cambridge spinner N. J. Winder was someone to look out for in the future and mentioned something about Wackford Squeers and windows.
The match wound up at about 3.30pm and Spike and I sank the beer I was contemplating earlier. Two players strolled to the bar making the floorboards strain at 11 occupants.
I got the feeling that the Cambridge middle-order batsmen were begrudging not having enough time out in the middle.
'It's only April,' was said at least three times. This is cricketing-speak for, 'It's only April.'
Send your match reports to king@kingcricket.co.uk. If it's a professional match, on no account mention the cricket itself. If it's an ad-hoc match, feel free to go into excruciating detail.