3
minute read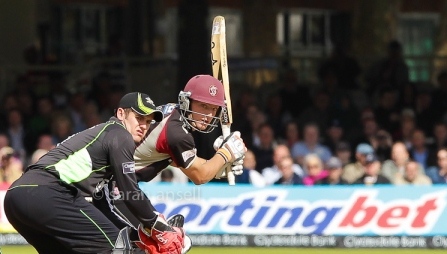 We really need to update the saying "throw the baby out with the bath water". Who 'throws out' bath water these days? In the modern world, bath water exits via a plughole and no baby could be lost via one of those.
You could argue that a parent might be using a special baby bath from Mothercare or somewhere, but this doesn't really change much because even then no-one's going to be chucking the dirty water into the river. Ultimately, it's still going to leave the house via the main bath, so even if you do carelessly upend your middle-class baby bath without first removing your offspring, only the water is lost. Thanks to the wonders of modern plughole technology, you can still salvage your child.
So we need a modern idiom. Maybe something about deleting the good tracks from otherwise bad albums when rationalising your MP3 player. We don't know. It's not our job to be in touch with the modern world. It's our job to detest it for its vacuousness.
Where are we going with this?
We know that many of you have little time for Twenty20. You see the erratic results and feel that the format has little sporting merit as a result. England's rankings during this series against New Zealand would appear to back you up. They were fourth; then they won and went third; and today they lost and fell to sixth.
But in denouncing the format and all events within it, we feel you may be throwing the baby out with the bath water. The matches themselves suffer from being small samples of data, but string enough together and you start to build a more complete picture. This is why we're asking whether it's okay to talk about Jos Buttler.
What of him?
Over the last couple of years, we've become increasingly aware that there is something rather special about Jos Buttler. It's not that he plays that outrageous scoop shot and it is not that he wallops sixes. There are plenty of idiots hitting scoop shots and sixes. What's striking is that he does it far, far more reliably than most.
It's just luck
It's NOT just luck. Batsman often talk about 'the percentages,' which refers to the risk and reward of any given shot in a particular situation. Jos Buttler invariably bats when the percentages are all pretty dreadful. It is his job to embrace risk more than those at the top of the order. However, this doesn't mean that everything is in the lap of the gods, which is what many people mistakenly think.
Plenty of lower order batsmen can make 16 runs off 10 balls at the end of an innings – it really doesn't catch the eye – but if a batsman is doing this again and again and again, there is something going on there.
Jos Buttler has been not out in five of his last seven innings in Twenty20 internationals and he was out today for 54 off 30 balls. In that period, he has averaged 74 with a strike-rate of 164. We'll cheerfully admit that is still a very small sample size – just 90 deliveries – but it's also worth noting that during passages of play where wickets are incredibly common, he has been scoring incredibly freely without being dismissed very often at all.
Add that to his domestic one-day record (average 56.89 and strike-rate of 119.13) and you have a little more evidence at your disposal. It's still not a lot. There's still no case to present. We're just saying it's something worth keeping an eye on. This is the kind of thing you have to do if you don't want your baby to find themselves temporarily sitting in a dry, plugless bath.