2
minute read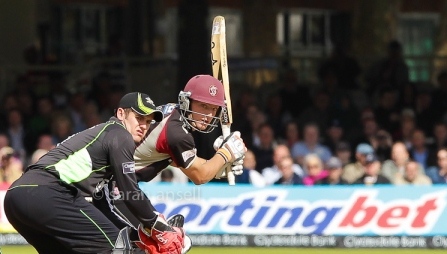 Let's overlook all the trivial details, like the omission of England's best Twenty20 batsman and the retirement of their best-ever Twenty20 bowler (one name in particular crops up very frequently in this list) and instead focus on whether Jos Buttler should emerge with England 26-3, 32-4 or 38-5.
It might seem like quibbling with someone's use of indicators as they fly down the wrong side of a dual carriageway, but set it aside. Let's just, for a moment, assume that everything else is fine and pretend that this is a really big issue.
This is troubling us because we internally contradicted ourself. We've always thought that Twenty20 batting orders should be pretty much best-to-worst from one to eleven. With so few overs available, you might as well make the most of what you've got. Then, when Jos Buttler came in at five yesterday, we thought: "No! What are you doing? Jos Buttler should come in with four overs to go to do whatever the hell he likes."
Does this make sense? Surely if he comes in earlier he can hang around a bit, play normally and then still do whatever the hell he likes with four overs to go? It's just that we don't really want to see him build an innings. He's so spectacularly good at pulling one out of his arse in an instant that earthly innings construction seems to miss the whole point.
Also, it's reassuring to have a wildcard down the order. Look at DJ Sammy's performance yesterday.