4
minute read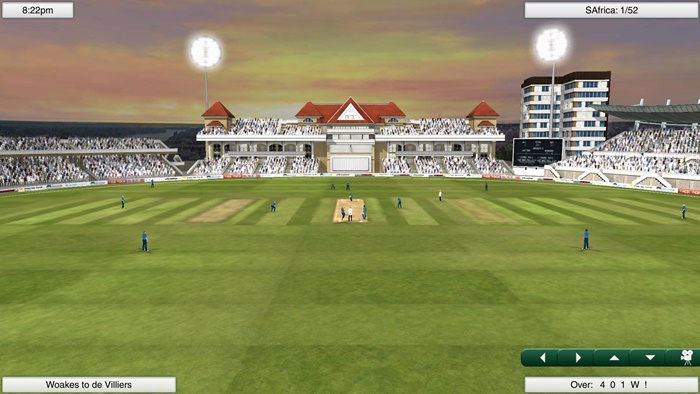 Cricket Captain – formerly International Cricket Captain – has been updated pretty much annually ever since it first came out in 1998. It's always been a must for fans and also for administrators. However, we haven't actually reviewed it in ages, so we thought we'd better address that.
Let's deal with the obvious question first.
Can you pick Kevin Pietersen as England's spin bowler and bat him at nine in a Test match?
Of course you can! He didn't complain or anything. We took this as definitive proof that they could have kept him around after all and it wouldn't have been a problem. Maybe he wanted to bat at nine and bowl more all along. Maybe that's what they should have done.
That said, we were slightly taken aback when KP took 5-98 in his first match back in the side. We were far happier with his feisty lower order 41 off 37 balls, which was exactly the kind of thing we were looking for when we selected him.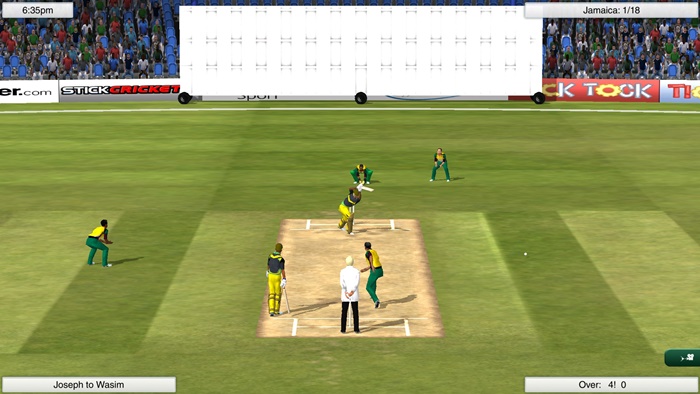 Can you restrict the game to just Test matches?
Yes! It may not sound much, but this is perhaps the single most important tweak we can remember in the history of the game. In early versions we'd spend hours honing our Test side only to effectively sabotage its chances by half-arseing all the one-dayers. Playing meaningless one-day series was boring, but if you skipped them all your best players lost form.
You can also choose to focus wholly on one-day cricket, T20 or any combination of the three formats. This holds true at both domestic and international levels.
Are the graphics any good?
Do you care? Do you honestly care? This is a strategy game. It's built on numbers, tables and graphs.
The graphics are fine, albeit far less amusing than those seen in Ashes Cricket 2013 with its ominously waddling umpire and his spectacular effect on fielders.
The menus are clear enough; the main highlights are maybe a bit dated looking, but perfectly serviceable; and Hawkeye is pretty much the same as on TV (although you can't review decisions, unless we've missed something).
Are the numbers, tables and graphs any good?
Yes. Even those who are unconvinced by the worth of beehives, Manhattans and pitch maps in TV coverage will see their value here. They give you a means of deciphering what is and isn't working in your attempts to bowl out the opposition.
Consult the graphics and you can quickly and easily see where the batsmen are scoring runs and where chances have been created.
Probably worth bowling a bit straighter at Imad Wasim.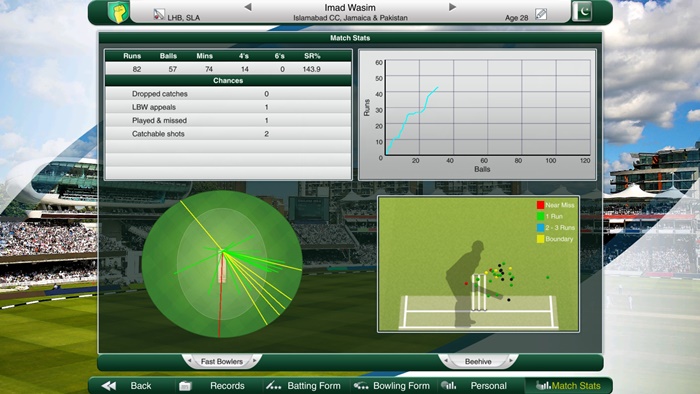 Can you play the 1998 series between England and South Africa?
Yes.
Donald v Atherton; Dominic Cork deliberately being an arsehole to Brian McMillan to get him out; Darren Gough suffering from the wild shits; and good old Angus Fraser.
We're not saying the game simulates all of these things, but you can play the series and fill in the gaps using your imagination.
Any flaws?
We've spent long hours playing this game over the years, so there's an element of nit-pickery about this, but we've always thought that it was slightly caught between two stools.
There's the strategy game, where you pick players, train them and combine them to make your team; and then there's the tactical game, where you set your field, decide where to bowl and make your bowling changes.
The two are obviously linked, but there are times when the tactical side can feel like time-consuming micromanagement that's keeping you from discovering whether your long-term masterplan will come to fruition. Sadly, autoplaying matches is still greatly counterproductive, so it isn't really an option.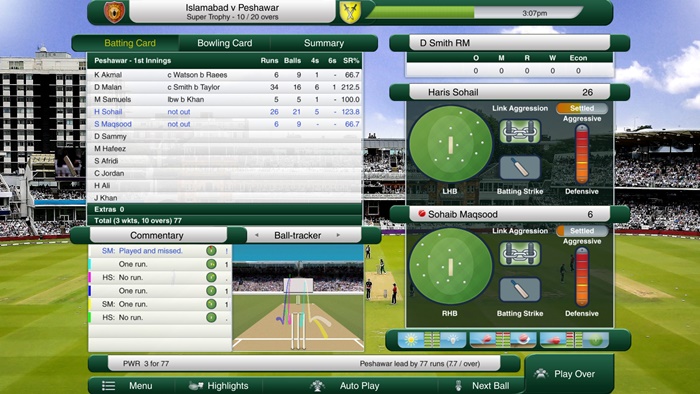 Does it feel realistic?
This is often a stumbling block for cricket games. When you're forever being bowled out for under 100 or you can't help but rack up 500-plus every time you bat, gameplay suffers, regardless of whether the opposition is making similar scores.
We haven't done a full 20-season test run-through, but from what we've seen so far, the game performs well in this department. Batsmen approach Twenty20 with the correct boundary-hitting intent and Test totals have taken in everything from whopping declaration totals to fourth innings skittlery on a deteriorating pitch.
Worth the investment?
It's available via Steam for £18 at the minute, which isn't too sizeable an outlay in this day and age. If you haven't played it before, it's definitely worth a go. If you have, you may find the latest version resolves a few of the irritations from some of the older instalments.
We've found T20s particularly good because you can come up with a system and the games are of manageable enough size that you can watch more of the highlights and get a bit more of a feel for how things are panning out.
There are mobile editions too, although we haven't played those. Let us know if you have and what they're like in the comments section.