3
minute read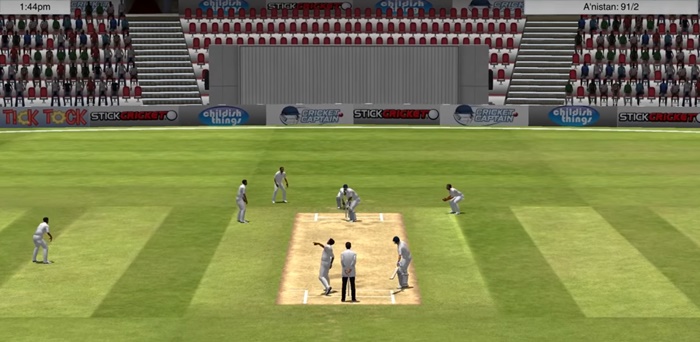 Back when we reviewed Cricket Captain 2018's 'All-Time Greats' mode, we said we'd also do a thing on playing a career as Afghanistan. This is that thing.
For a more comprehensive look at the mechanics of Cricket Captain 2018, see our review of the 2017 game (it's fundamentally the same).
So you can play a career as Afghanistan then?
You absolutely can. You can play as Ireland too – but honestly, who doesn't want to play as Afghanistan?
The first time we tried this, we played all formats – Tests, one-day internationals and T20 internationals. Then we realised that Afghanistan mostly only got to play one-off Tests and we were spending a hell of a lot of time playing limited overs stuff that we didn't really give a flying full toss about. At this point we started a new Test-only career and played it through until 2029, which seemed like plenty long enough to work out what was what.
One-off Tests sound annoying
Not really. It's a game, so you don't have to wait six months before your next fixture – you just roll straight into it. One-off Tests are actually pretty interesting because you tend to really concentrate on that one match and there's also the chance of executing a mugging on a higher-ranked team.
After a couple of years, Afghanistan start playing two-Test series and this is probably a better number. You can't really fluke a two-Test series, but you also don't get bored and fed up in the way you absolutely would if you were getting hammered match after match by the same opposition. A Cricket Captain Test match doesn't take five actual days, but it still takes a fair while.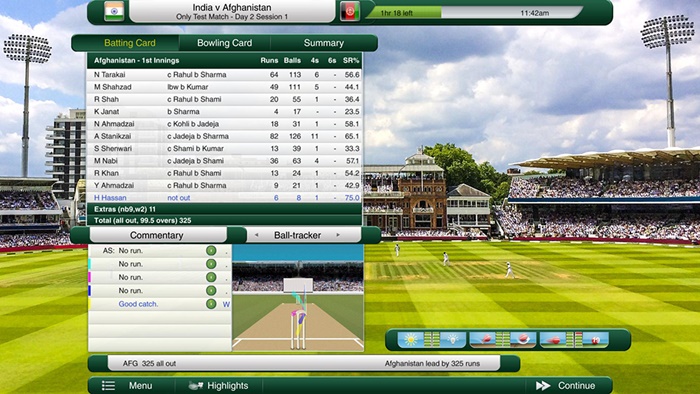 So Afghanistan mostly just get hammered then?
Actually no. For one thing, they seem to end up playing Ireland or Zimbabwe (or both) most years and there's a good chance you'll win those matches. We also beat England 2-0 (in England) and South Africa 1-0; and drew 1-1 with New Zealand and Sri Lanka.
So it's not like it's impossible to experience success (unless you're playing pissing Bangladesh – for some reason those guys hammered us every single time).
The downside of the scheduling is that even by 2029, we still hadn't played South Africa, Sri Lanka or the West Indies away or India or New Zealand at home. This is a level of realism that could perhaps be tweaked for the better.
Tell us about your team
Afghanistan being Afghanistan, five of our top six in every match we played were rated as 'very aggressive' batsmen (that's a step up from merely 'aggressive'). Darwish Rasooli was our most successful, averaging 54.35 after 44 Tests.
If you're questioning the realism, you have to remember that average has been (only slightly) bolstered by the volume of matches against Zimbabwe and the likes. (Although it's worth noting that the real life Darwish Rasooli currently averages 82.53 in first-class cricket. He's only 18. Maybe he's one to watch?)
Quite a few of our other batsmen averaged over 40. (Specific shout out to Imran Imran for having the best name and also for hitting an unbeaten 271 against Australia in Brisbane.)
The bowling was obviously built around Rashid Khan, but there's plenty of strategic fun to be had trying to muster a varied attack around him. One way or another, we fielded six bowling options. Decent Afghanistan quick bowlers are few and far between, so it was usually best to get a left-arm medium-pacer in there while lengthening the batting order with a good spinner who could bat rather than a fractionally better spinner who aspired to be Chris Martin.
Despite the image below, we never once picked this guy Najeeb Tarakai. (All the pics on this page were taken from the Cricket Captain 2018 site.)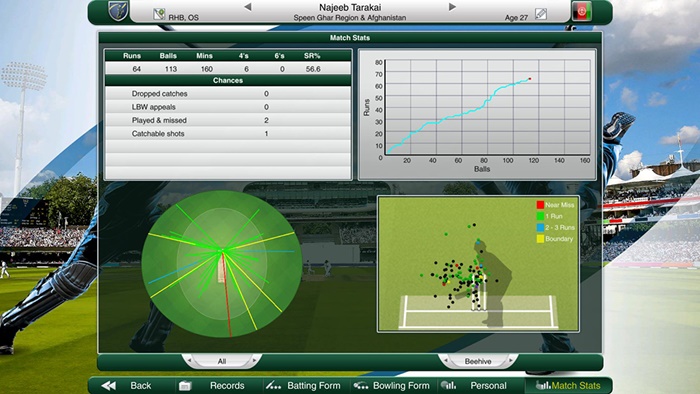 Anything else to report?
In his final match before retirement, Cricketer of the Realm Mohammad Nabi made an unbeaten hundred in a successful nine-wickets-down fourth innings run-chase against Australia.
This is probably the best thing that has ever happened in any computer game. Love Nabi.