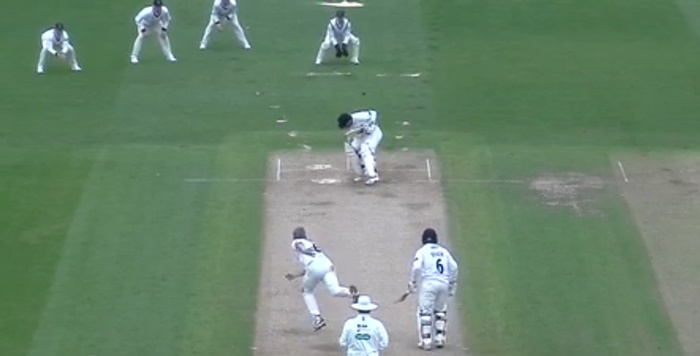 England have named their Test squad for the tour of Sri Lanka. Rory Burns is in, Olly Stone is in, and – a mere 10 years after we tipped him – so too is Joe "No Pants" Denly.
The Burns selection isn't really worth commenting on, so let's concentrate on the other two.
Olly Stone
Ashley Giles went full Partridge when talking up Olly Stone this week. He said the fast bowler was injury-prone in much the same way that a Ferrari apparently is.
"With many bowlers – your BMWs or your Audis – you just get in and go but if you have someone who bowls at pace and has had his history of injury you have to treat them very carefully."
The fragile fast bowler is an important role to fill in any team. Ideally, his fragility is such that he misses more games than he plays, so that when you're losing you can say: "If only our 488 GTB hadn't done his knee/fractured his scapula/ruptured his pancreas/lost both of his pelvises – we'd have won this by tea on the second day."
Olly Stone appears to be very effective, so there are two ways England are likely to use him.
(1) They will use him as a drinks waiter while picking both James Anderson and Stuart Broad in the first XI on the grounds that if one of the two senior bowlers proves ineffective in Sri Lankan conditions, the other one will almost certainly be useless too.
(2) They will only ever pick him on the least helpful pitches and reward him for this by eventually forgetting all about him because he has a high bowling average. England's attitude to fast bowlers and leg-spinners is that you only resort to them when absolutely necessary and at all other times it's best to keep things 100% fast-medium.
Joe Denly
We've no real idea what this is all about. Denly's batted in the top order in 2018 and not been completely humiliated. We suppose that's enough at the minute.