4
minute read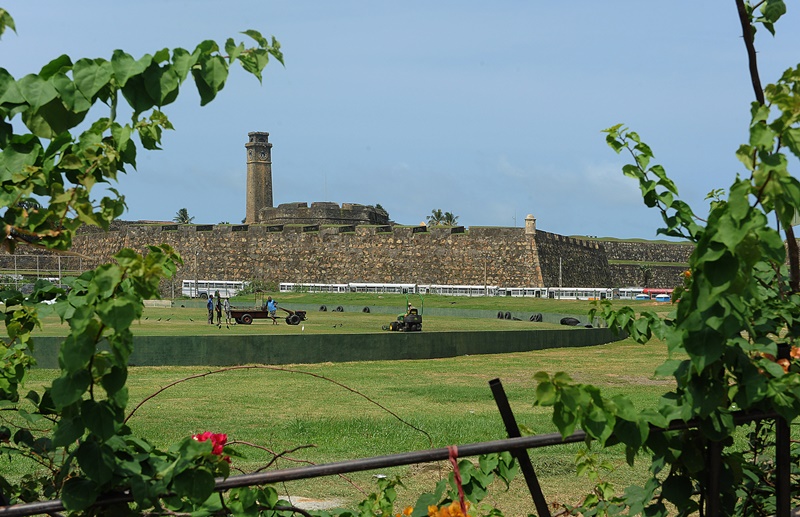 It's standard practice before a Test series for the media and fans to try and work out what the teams are going to be. However, there are so many possible permutations of this current England squad that this is a task best added to your list of jobs marked: "Too big and time-consuming – ignore and hope that things sort themselves out (and maybe also consider moving house to leave the problem for somebody else)"
The raw ingredients
The problem is that England have full- and part-time finger spinners, wrist spinners and seam bowlers and most of them can bat. They could actually pick ten legitimate bowling options and still bat down to number eight.
No, seriously.
Joe Denly
Moeen Ali
Joe Root
Ben Stokes
Jos Buttler
Sam Curran
Chris Woakes
Adil Rashid
Stuart Broad
Jimmy Anderson
Jack Leach
Maybe just do that. Bit harsh on Rory Burns and some of the others but it saves thinking – and what is life about if not the tactical avoidance of thought?
An alternative approach
Or, we could just try and work out who shouldn't play. By adopting the horror film/musical chairs approach and picking people off one-by-one, we should eventually arrive at the 11 England cricketers who theoretically offer the most in Sri Lankan conditions.
But let's not go that far. Let's just pick out one guy, because actually, if you've ever been to Sri Lanka, you'll know that the one guy carrying the drinks has the most important job of all.
The candidates
Well it's everyone in the squad, so let's try and trim that down for a start.
The non-candidates
These guys are definitely playing. Surely. Aren't they?
Joe Root
Moeen Ali
Ben Stokes
Jos Buttler
Adil Rashid
James Anderson
Weird that Anderson switched from Jimmy to James from our first numbered list to this second one, but hopefully nothing else strikes you as being monumentally weird and you agree that none of these six people are the absolute out-and-out least useful in England's squad.
We're also going to throw in Rory Burns because surely he gets a game. Jonny Bairstow is also a non-candidate because despite Joe Root making unfortunate references to his having made "good strides in the last week or so" he actually still has a knackered ankle so we don't want him doing any walking unless he's being correctly supervised by at least nine doctors.
So who's left?
We're left with:
Stuart Broad
Sam Curran
Joe Denly
Ben Foakes
Keaton Jennings
Jack Leach
Ollie Pope
Olly Stone (Ollie versus Olly is the new Graham versus Graeme)
Chris Woakes
Christ this is hard. We thought it'd be fewer than that.
Okay, Ben Foakes is England's best wicketkeeper, so we reckon he has a genuine case for selection because if you're the best at anything, that's got to be useful (plus he's a good batsman).
This one's controversial, but we're also going to rule out Keaton Jennings. We know that the official England rules are that there are no rules when it comes to choosing opening batsmen in Sri Lanka, but he is theoretically 'the man in possession' and he once scored a Test hundred in India, which is actually a pretty admirable thing to have achieved.
Jack Leach is the only man whose reputation entirely hangs on his ability to bowl finger spin, so he could well get a game.
Olly Stone is the only fast bowler, so he could play.
Who are we left with now? It's hard to keep track
We're now down to:
Stuart Broad
Sam Curran
Joe Denly
Ollie Pope
Chris Woakes
Joe Denly took four wickets in a T20 international bowling leg-spin the other day. That's exactly the kind of thing that gets an England batsman selected for an overseas Test match.
Sam Curran is a left-armer and therefore offers 'variety' and can also bat, so they might use him to wad out the seam bowling. We have no real confidence that he'll take any wickets (he took 0-33 off eight in the warm-up) but he could definitely get a game.
Chris Woakes doesn't offer diversity, but he would also wad out the seam bowling without lengthening the tail, so we reckon he too could get a game.
Broad or Pope?
Don't know. It honestly doesn't seem like either of them has much of a claim to a Test spot. We guess Broad is most likely to play, simply because he's Stuart Broad – yet no-one seems confident that his right-arm fast-medium would bring wickets that couldn't otherwise be secured via Anderson or Woakes' right-arm fast-medium.
At the same time, Pope is England's only generic batsman, so it kind of feels like he could play on that basis. He's not an all-rounder or a semi-all-rounder or an opener or a captain. Surely every team has to pick at least one of those players?
The final verdict
We're going with Broad. Stuart Broad should carry the drinks in Sri Lanka. We also have a hunch that Broad could bring an innovative new angle to the job of drinks carrier and we're intrigued to see what that would be.