2
minute read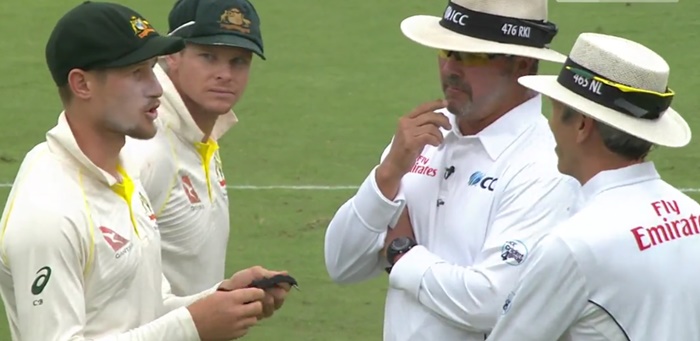 Cricket Australia have spent several months, a bunch of money and a hundred-and-odd pages attempting to track down the near-mythical "line" in the wake of that whole cheating-at-cricket thing.
Recommendation number one was that they set up an Ethics Commission to consider the matter further.
All that talk of knowing where the line is and not crossing it – turns out they lost track of the line ages ago. Someone may even have accidentally put it in the recycling.
The most obvious manifestation of the ongoing confusion was when David Warner stormed off the pitch last week because somebody sledged him (Phil Hughes' brother, weirdly), only to almost immediately storm back on again. Is sledging okay or not? Poor Davey has no idea any more.
This is where the Ethics Commission comes in and oh my will it have some clout. The recently-completed review into Australian cricket's culture says it should have no formal power. "Its influence would lie solely in its capacity, in private and/or in public, to approve or disapprove of: Certain practices occurring on or off the field of play…"
The power of disapproval is one that should not be wielded lightly.
We can now exclusively reveal that Cricket Australia has secured the services of The Disapprover to head the commission.
If you don't know The Disapprover, he's a former headteacher who once happened upon a bunch of kids mucking about in the school chemistry lab and developed three special powers as a result of the ensuing chemical explosion.
Those special powers are as follows.
Flight
A near-deafening tut
A disapproving glare that makes the target feel instantly sheepish and forces them to think long and hard about what they've done
From this day forward, whenever someone threatens to break someone's arm on the field of play or does something liable to compromise the reputation of Cricket Australia in the boardroom, The Disapprover will instantly fly in, tut and give them a bit of a look.
Australian cricket will be saved.