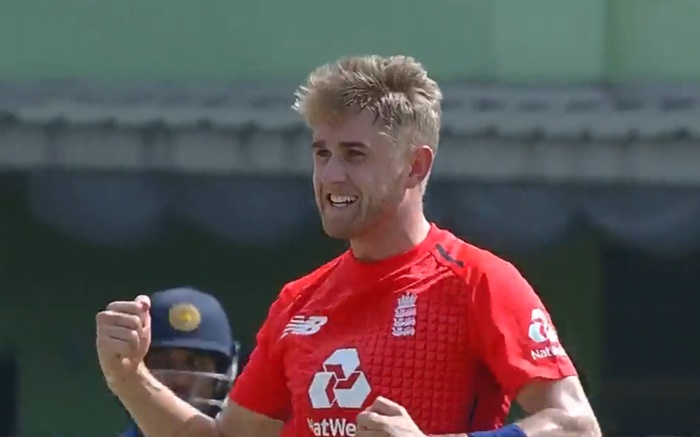 It's an absolute statement of fact that no-one remotely cares whether England win rain-reduced one-dayers against Sri Lanka. England fans care whether England have an England fast bowler playing for England though.
In Olly Stone, maybe they sort of do. And maybe he'll play a quarter or a third of England's major games in the next year or so.
Stone's first international wicket was Niroshan Dickwella. He bounced the shit out of him with a ball that was clocked at… 82mph.
It looked quick though. It probably was quick. Other deliveries definitely were quick. On commentary, Mahela Jayawardene said Stone looked "absolutely brilliant" which is a pretty weighty compliment to attract within the first four overs of your international career.
Frankly, we're delighted that England have access to someone who's maybe a fast bowler. A maybe-fast bowler makes life better even when he doesn't play because you can say "they should have picked Stone" whenever the other bowlers look a bit limp.
Having a theoretical solution to the problems playing out in front of you is a much better way of watching your team lose a cricket match than having to go "well, there's nothing anyone could have done differently, this defeat was simply unavoidable."