5
minute read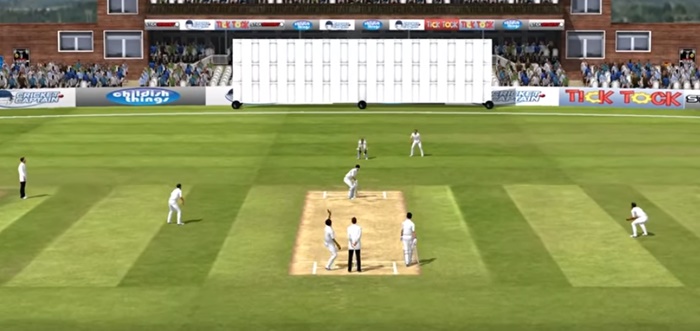 Cricket Captain 2018 is fundamentally the same game as last year. Here's a review of Cricket Captain 2017 for a broad overview and what follows here is a (not particularly) quick look at All-Time Greats mode, which is one of the new features.
We did a review thing about playing a career as Afghanistan too.
What is All-Time Greats mode?
What do you think it is? It's a gameplay mode where you can pick historical players.
You know, all these sorts of guys…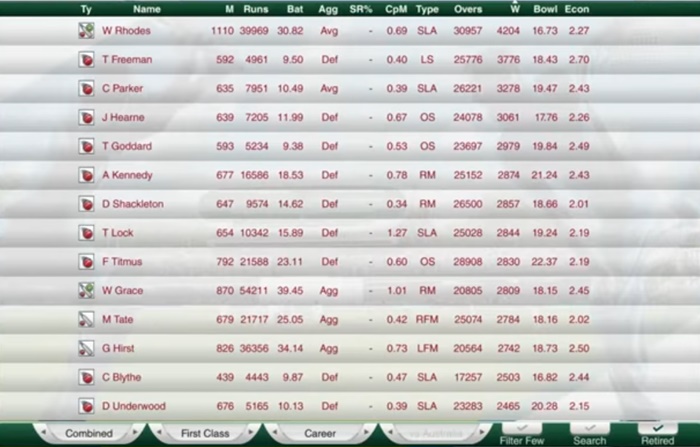 What follows is a true story
To test All-Time Greats mode, we played a series. We played exactly one series and we didn't save and replay any parts of it and we aren't lying about any of what follows either. [You'll see why this statement is necessary shortly.]
An All-Time Greats series can be in any format and up to five matches. We played three Test matches because we thought it would be unfair to make our guys play five matches, what with most of them being quite old and several of them being dead.
We played as England and we played against India because England are playing India at the minute and we weren't feeling very imaginative.
Step one was to pick our 18-man squad.
Can you pick Ian Austin?
Can you pick Ian Austin? You can pick Sep Kinneir. The Cricket Captain 2018 database isn't going to let you down. Of course you can pick Ian Austin. You can also play him in the first Test ahead of WG Grace.
Our other major selectorial moves saw Rob Key edge out Graham Thorpe because we ran out of batting spots, while the trickiest decision was whether to go with Bob Willis or Syd Barnes. We went with Willis in the end because we felt our attack needed a bit of pace.
There are two options for selecting the opposition squad: you can either pick it yourself or you can not pick it yourself. We didn't feel it was in the Spirit of Cricket to be picking the opposition's squad for them, so we left them to do it themselves.
When we started the match, we were greatly surprised to see that India's idea of an All-Time Great squad is the exact squad they have right now. They stuck KL Rahul behind the stumps and picked seven specialist batsmen, two spinners and two quicks.
The first Test
Having won the toss and batted, Marcus Trescothick made a bombastic 144. Despite that strong start, there was every chance of a disappointing score until a counter-attacking lower order partnership between Matt Prior (93) and Willis (41). The England All-Time Greats ended up with 431.
Beefy made a duck.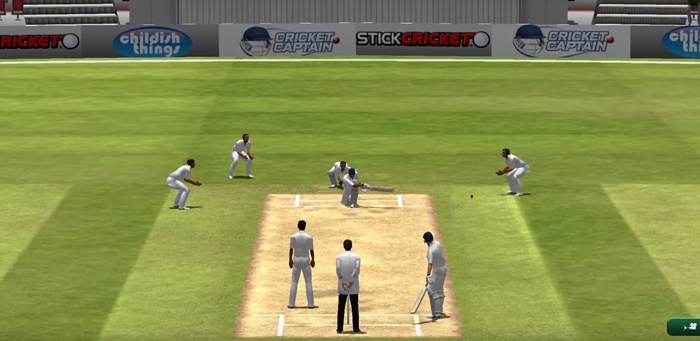 The very first ball of India's innings was wholly believable with Shikhar Dhawan caught at slip off Jimmy Anderson. The team continued to make great early inroads but then Graeme Swann was totally unthreatening and a large partnership built between Ajinkya Rahane and R Ashwin.
Obviously we gave Rob Key an over. Much less obviously, he dismissed Ashwin. It was at that point that we resolved never to bowl Key again as there was no way it was going to get any better than that in the field.
It got better with the bat though. As we pushed for a second innings declaration, Key notched a fine 200-ball half century. This then turned into a 300-ball unbeaten hundred.
Alas, there wasn't enough time to bowl India out and England All-Time Greats had to settle for a draw. It was no-one's fault.
The second Test
We were keen to get WG Grace into the side to give us an extra bowling option and this sadly meant that we had to drop David Gower. Ian Austin had been unable to bring his one-day form to the Test arena, so we dropped him for Syd Barnes, even though that meant lengthening the tail.
After again winning the toss, we chose to bat. Rob Key notched another 200-ball half century and then pressed on to make a breath-taking 109 off 386 balls.
With rain around, Beefy, Jimmy and Syd Barnes secured an 87-run lead, but England All-Time Greats were again running out of time. We set India 271 to win in two sessions and they finished on 153-5. We can't remember who took the wickets, but we're pretty sure it wasn't Graeme Swann because he was still proving singularly ineffective.
Everyone blamed the weather for the match ending in a draw.
The third Test
Swann's muted performances had left us seeking an additional spin option. While WG Grace had batted competently, his medium-pace offered nothing to a team already boasting Syd Barnes. We therefore dropped him for Wilfred Rhodes, who brought a slow left-arm option to the attack.
With 58 first-class hundreds to his name, we felt confident Rhodes could do a job at number three and his 4,204 first-class wickets suggested he wouldn't be overawed if the pitch started to turn either.
For their part, India stuck with seven specialist batsmen but this time went with four seamers and no spinner. Interesting decision.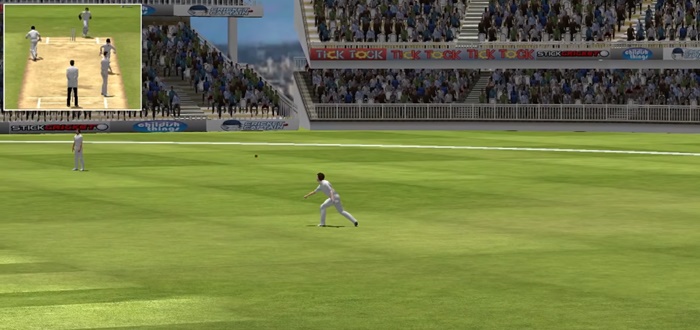 England All-Time Greats again batted first and an under pressure Alastair Cook showed admirable resilience to grind out a hundred. Key, by now in blistering form, raced to 50 off just 120 balls and then 103 off 282 balls before being dismissed. Even with India's long batting line-up, 477 felt like a good score – particularly in light of the home team's broad range of bowling options.
India started well enough, but it was hard to avoid the feeling that this was going to be England's match when even Graeme Swann managed to take a wicket (Kohli). We then brought Wilfred Rhodes on for the first time in the 44th over. He took a wicket with his first ball. And his fourth. And his sixth.
Rhodes finished with 4-16 in the innings. Swann managed something like 3-400 in the series.
India then followed-on and Willis took 5-49 to secure victory by an innings and 69 runs.
England All-Time Greats took the series 1-0 and with no further playing obligations, the players made their way back to their respective homes/old people's homes/graves.
Series (and game mode) review
If we can play an All-Time Greats series and Rob Key finishes with most runs (344 at an average of 86.00) and the lowest bowling average (4.00) then that to us seems like an excellent thing.
Five stars.
Cricket Captain 2018 is available now on PC, iOS, Android and Mac. For more information, see the Childish Things website.