< 1
minute read
Ged spotted these in the beer garden bar of The Milk House, Sissinghurst, Kent.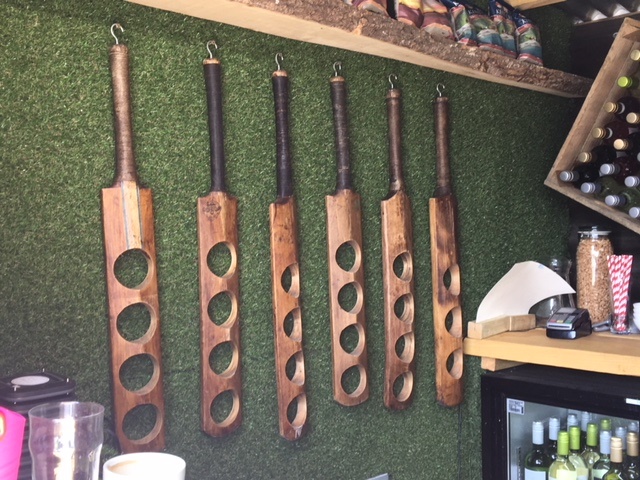 He wasn't sure whether they qualified for our regular feature Cricket Bats In Unusual Places or whether they might give rise to a whole new feature based on The Device. (Somewhat surprisingly, this is actually the second time someone has contacted us about another version of The Device.)
Ged said: "The bartender, who I think might have been Henry, claimed that the bats/devices are not as useful as they look, because the bar serves beer in tall glasses that don't really fit in those holes."
It's not the bats/devices that are the problem here, Possibly Henry – it's your glasses.
Why would any establishment seek out and purchase glasses that failed to work in conjunction with these magnificent objects?
Send your pictures of cricket bats and other cricket stuff in unusual places to king@kingcricket.co.uk