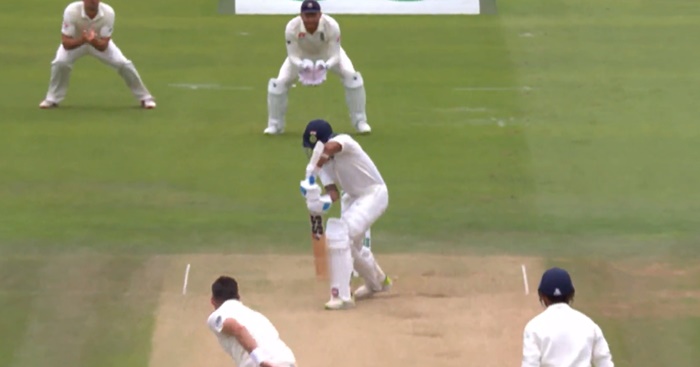 India have had very much the worse of conditions in this match and they have also been facing some masterful swing bowling. All the same, it's hard to avoid the conclusion that they haven't really made any runs.
Out of interest, we checked which batsmen had played in the Test matches the last time they toured so that we could judge who had failed to come up with a method for dealing with difficult conditions.
Turns out it's everyone.
You may or may not (want to) remember that India were bowled out for not-very-much several times when they toured England in 2014. A couple of guys made hundreds, but this seemed to coincide with all the other specialist batsmen making nothing. Other times everyone made 30 or 40 but not much more.
By the end of the tour, they were very much batting like they are now with the captain (MS Dhoni back then) playing a lone face-saving hand as the world collapsed around him.
The batting line-up for the first three Tests was Murali Vijay, Shikhar Dhawan, Cheteshwar Pujara, Virat Kohli and Ajinkya Rahane.
The one thing you could say is that they didn't get a huge volume of experience of batting in difficult conditions for the simple reason that they kept getting dismissed.