Remember The Device?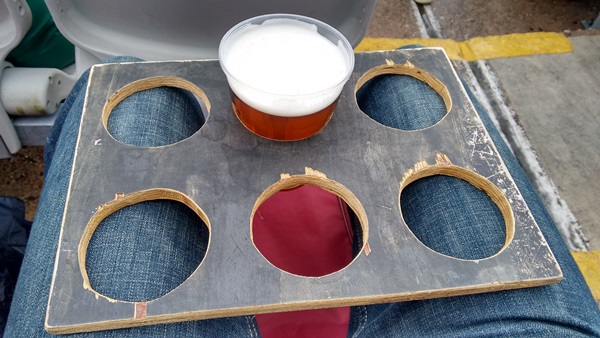 The Device was created about 20 years ago by Special Correspondent Dad so that he could sidestep the flimsy and unreliable cardboard beer carriers that were handed out at Old Trafford at that time.
Pint-carrying technology has only advanced in two-steps-forward-one-step-back fashion since then so The Device remains the envy of all Test match patrons who behold it.
This week Mike got in touch with us having sighted this beast at Edgbaston.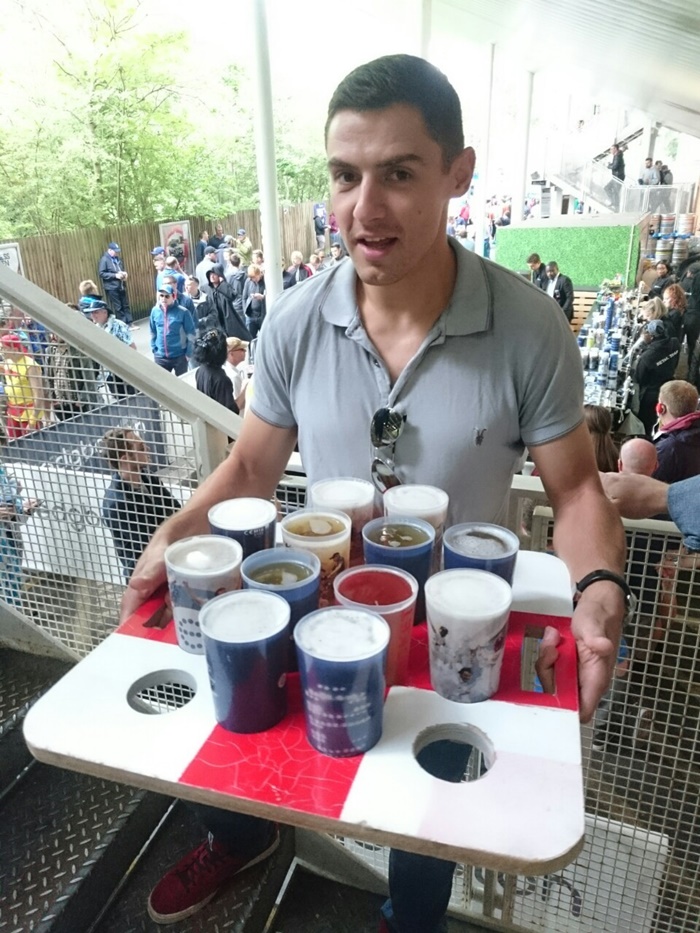 "Look at this!" he said, understandably and justifiably deploying an exclamation mark. "It's like The Device squared. If 16/6 was a square. What an effort. Even though it's only 3/4 full the proponent still complained of the weight."
We asked Mike for the full story.
Mike said: "This is a random dude I encountered on Saturday and whom I now worship as a God."
We also showed this to Special Correspondent Dad, who saw fit to question how many of the glasses contained beer.
Update: Special Correspondent Dad later added: "The support of your subjects for The Device is very much appreciated. Obviously people with taste. Besides the prototype, which we use at Test matches, there are a further two collecting dust and cobwebs hanging up in the garage."
He also had another observation to make about the one pictured above. He said: "At the risk of being churlish about a magnificent structure, the holes are rather too small. The beer pots stand too high on this device making the load a little unstable."