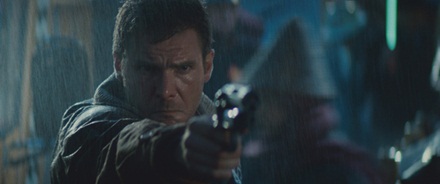 Of course he isn't, but Morgan's 130 was better than Tendulkar's 203 against Sri Lanka – we'll say that much. England v Pakistan has been a game for bowlers and only then does batting really mean something.
Most of us are happy about this. People mistakenly believe that sport is all about action, but it isn't. Like anything absorbing, sport is about plot and narrative. It's the difference between the second batch of Star Wars films and Blade Runner
.
The former is all fours and sixes, shorn of context, ambling towards an inevitable conclusion. The latter is the ball beating the bat and field settings being changed – nothing tangible, but every little thing is shot-through with meaning and you've no idea where it's going.