5
minute read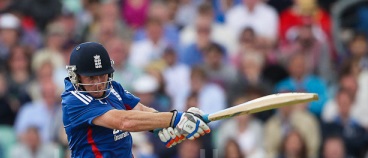 After six months of solid one-day cricket, England started the World Cup with a different side. Chris Woakes had been opening the bowling and doing well – he came on first change. Gary Ballance hadn't played one-day cricket for six months – he came in at number three. James Taylor had been making a decent fist of batting at three – he came in at six.
As well as making a mockery of all the months of World Cup preparation the team had enjoyed, the most striking theme of these changes is that they 'fixed' things that didn't need fixing.
You need long-term plans, but you can't be beholden to them. Ballance at three makes sense, but if he hasn't actually been playing cricket and you appear to have fluked a decent number three in the meantime in the form of Taylor, then Taylor becomes Plan A. Similarly, Stuart Broad may well be your first-choice opening bowler, but if he's had surgery and seems a shadow of his former self, you have to respond to what's in front of you.
Maybe it's a labels thing. Maybe the stats program associates data with a name without recognising that the person bearing that name doesn't always remain a constant. People say England play like robots, but the point is that they really, really don't and so treating them that way makes no sense.
It's not really about picking the right players
It's not even about giving them the right roles within the team. It's that there's a way of managing a team. People think that you can pick explosive cricketers and tell them to play with freedom, but that sort of self-expression thrives best in a stable environment.
A lot of people will point at Peter Moores as being guilty of that mismanagement, but is that really fair? England also lost to Bangladesh in the last World Cup and here's what we wrote this time last year when the Netherlands beat England in the World T20.
"The will to win will always triumph when pitted against a fear of failure," is one line from that piece and that's the thing – England's tournament performances are always absolutely shot-through with a fear of failure.
It's the culture
It's not the culture. People say it's the culture of English cricket, but it's not. England produces plenty of liberated attacking cricketers. Nor is it the fault of the head coach really. Whoever that is tends to know the value of playing 'no fear' cricket. It's just that they invariably inherit an environment where producing such a thing is almost an impossibility.
There's an illusion of stability in the way the England cricket team is managed. There are reviews, there are plans and then there's another revolution. The fear of change and the desire for stability leads to a stubborn marriage to whatever overarching plan is currently considered 'correct'. There's intransigence where there should be flexibility and then overreaction when there should be moderation.
Think of it like the moving of tectonic plates. In most cricket nations, they slide. They're never static, but nor is there much drama. In England, the plate sticks, the pressure builds and then it suddenly lurches forward causing a huge earthquake.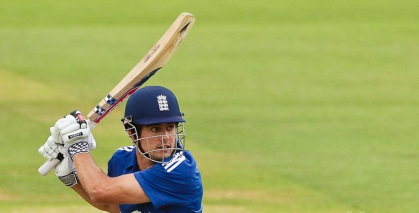 Imagine you're playing for England
Good cricket requires conviction. The blessed few have this in abundance, no matter what the circumstances, but most rational humans require evidence on which to build their self-confidence. Practice makes perfect and the more times you've done something, the more confident you will be that you can perform the task in question.
Today's England number three was playing his eighth one-day international. The guy he replaced had just played his 16th. The guy he replaced had played 11 one-dayers when he was moved down the order.
Kumar Sangakkara has played 402 one-day internationals and 236 of them at three. In the last two years, he has batted in no other position because he has been looking to practise and perfect his role. You might think that is an unfair comparison, but the point is that even Kumar Sangakkara needs steady, consistent preparation.
It's not just number three either. This was the 20th time that Moeen Ali had opened the batting in a one-day international and if Ian Bell seems like he's been the opener for a while, he was out of the side as recently as December.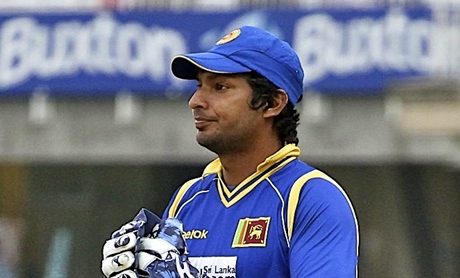 The Bell example is another good one
People typically have one of two major gripes about Bell right now. One, that he's too lumpen to open the batting in one-day internationals; or two, that he's inexplicably playing in lumpen fashion when opening the batting in one-day internationals despite having it in him to play more expansively.
On the face of it, Bell as opener in this World Cup is a 'plan'. But looked at more closely, they gave him a nice long run-up and then tried to trip him up at the last minute. Having performed well as opener for a couple of years, they shunted him to three last summer and then dropped him after two failures. They brought him back in Sri Lanka – again at three – and then dropped him after one failure and a run-a-ball 35.
Bell is England's senior one-day batsman – far more experienced than anyone else – and management somehow managed to make him fearful and uncertain of his place in the side just in time for a World Cup. That is quite an achievement. Put him in a team with 10 other people feeling much the same way, add the threat of World Cup elimination, stir in the potential humiliation of losing to Bangladesh and serve. Delicious.
Who's to blame?
The players are at the pointy-end of a mighty wedge of chaos that is driven into every major world tournament.
Do you blame the cricketers for playing with a fear of failure when they're inexperienced or undermined and part of a side that's been cobbled together through luck as much as judgement?
Do you blame the coaching team who inherited a floundering one-day side captained by a Test batsman who shouldn't have been playing but couldn't be sacked? After all, they've had to cobble together a side in a short space of time after said captain was finally removed within months of the World Cup.
Or do you blame the administrators who make at least five different four-year plans in every four-year cycle – one after each Ashes series, one after each World T20 and one after each World Cup?
They wouldn't need to do this if England were successful, of course, but where are all the stalwarts on whom that last plan depended? Where's Pietersen? Where's Trott? Where's Bresnan? Where's Swann? And why do Anderson, Broad, Finn, Morgan and Bopara now seem like wishy-washy watercolour paintings of their former selves?
It's not that England have problems at World Cups. It's just that World Cups are when tension and pressure are the greatest and when conviction, self-confidence and experience become most valuable. World Cups are simply where England's perennial problems come to a head.