< 1
minute read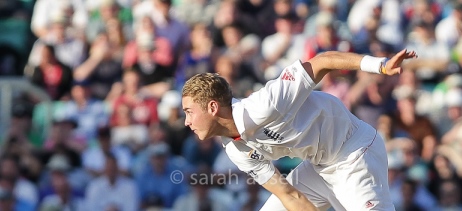 Brisbane's Courier Mail floated the possibility of not mentioning Stuart Broad by name at all during this Test. Does anyone know if they did actually go with this front page in the end or was it just a canny publicity stunt?
The newspaper suggested that they were only going to refer to him as 'the 27-year-old English medium pace bowler' but that clumsy, inaccurate description's going to be something of a yoke around the neck while they try and report on his five wickets. You fall to 100-5 against a medium-pacer? What would happen against a real quick?
Is this likely to be a low-scoring game? It could be, but as the clock ticked towards 2am UK time, it looked for all the world like we'd be getting up to see the same two batsmen at the crease in a few hours' time. The surprisingly small wicket-taking window presented by the new ball appeared to have been shut and locked with the latch key lost down the back of the sofa.
We therefore conclude that Australia's batting was 'not all that'.