< 1
minute read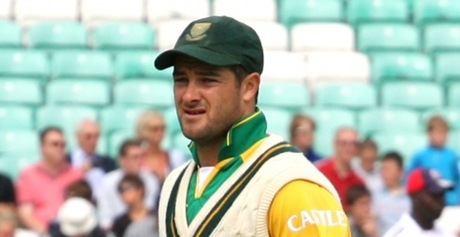 When someone retires, people are generally supposed to focus on that person's attributes and this has been particularly true for Mark Boucher after his career was ended by a horrendous incident where a bail cut his eyeball. However, here at King Cricket we don't have all that much lyrical waxation for Mark.
It's not that we don't like him or don't rate him, because we do. It's just that from our perspective his career has been characterised by low-key solidity and visible effort. We found him worthy and committed, but not especially eye-catching at any one moment.
We remember him best for the lesson he taught us about English wicketkeepers. His first tour to England was in 1998 and his wicketkeeping was bloody awful. It occurred to us afterwards that if he'd had to play half his matches in England, he'd have been dropped very early on in his career. This is a man who ended up with 999 international dismissals, so maybe we judge English wicketkeepers too harshly in what are trying conditions.
As a batsman, he was reasonable, but with the priceless quality of always appearing to be doing his absolute best. Having people like that in the opposition gives a match integrity and status. That is vital for spectators, so thanks for that Mark, and we do hope you recover okay.