2
minute read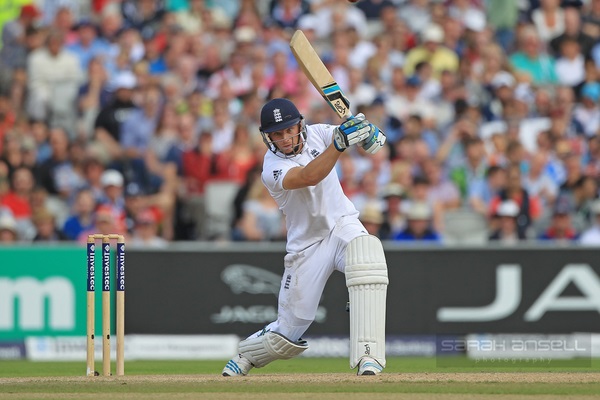 Let's take a look at how Test teams are picked and whether runs in other formats are relevant.
We'll begin with a quick bit of background.
A quick bit of background
Doing well at one-day cricket for England used to be a common way of getting into the Test team. Players like Paul Collingwood and Andrew Strauss did well in coloured clothing and then effectively got promoted. Somewhere along the line, things changed.
Broadly coinciding with the IPL getting bigger and more influential, cricket in England seemed to factionalise. The value of white ball runs declined as far as England Test selection went and at some point seems to have come to be seen as wholly irrelevant.
Red ball runs
There is certainly logic in picking your red ball side based on red ball performances, but it's a question of emphasis. Practically speaking, if red ball performances are all you consider, then you're effectively ruling out many of your most skilful cricketers.
England's top one-day players simply don't get to play much Championship cricket (in large part because they're busy playing for England). We wrote about Mark Wood earlier this year, who is currently torn between two worlds, skiving off his IPL commitments to cram in a four-day game for Durham in the hope of keeping his Test place. He's almost in limbo at the minute and at some point you feel he'll have to prioritise one colour of ball.
The way the national side has been selected means that even those who don't explicitly pick a format have effectively been asked to do so. Play white ball cricket if you want to play international white ball cricket and play red ball cricket if you want to play Tests. There isn't really time to do both.
The problem for England's Test team is that with more one-day caps up for grabs and more white ball opportunities worldwide, the short format choice is the more logical one. The Test selectors have therefore been picking from a greatly reduced pool of players. You could call it the dregs, if you were feeling unjustifiably brutal.
So Jos Buttler's Test selection is striking
Whether you think he'll make a good Test player or not, we'd argue that Buttler's selection is good news as it softens the boundaries between the three different formats. We know others disagree, but it's all cricket in our eyes and the longer the sport can remain whole, the better.
No format is an island; they lie on a continuum – so if T20 runs are inevitably worth less when trying to gauge Test ability, they are not irrelevant.
Jos Buttler has won his spot with cricket runs and the resultant implication that a whole bunch of other talented England cricketers haven't been annexed by the white ball sides strikes us as being a broadly positive development.