2
minute read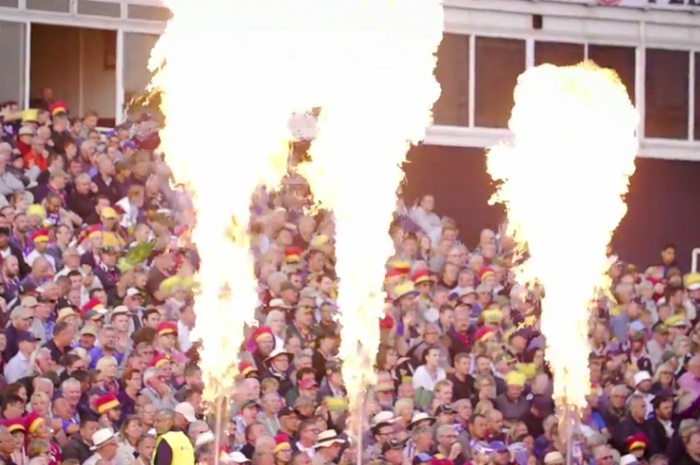 Ask a stupid question, get a stupid answer. After that, build a whole stupid thing around the stupid answer and then pin all of your hopes for the survival of your sport on how well the stupid thing fares.
The ECB are going to launch this 100-ball competition and they don't give a shit that pretty much every existing cricket fan thinks it's a bad idea. This is because they're after a "new audience".
Over at Wisden, we're saying that this stance is moronic and completely misses the point about how people latch onto a sport in the first place.
Pondering how to attract a new audience, the ECB asked people who don't like cricket what they would like to see. These people entirely unsurprisingly told them that they would like to see something that differs from the sport that they don't currently like.
They have asked people who don't understand cricket to identify cricket's flaws and make it better. These people don't profess to be expert sport designers, but their collective voice has given rise to something new anyway.
Surely a smarter way of going about things would have been to ask existing fans how they first came to the sport. These are the people who have gone from not liking cricket to liking it, after all. They therefore provide some sort of template for how people are typically won over. Identify the themes and you can maybe identify areas where you could be doing better.
A few weeks ago we asked people on Twitter how they were won over. Pretty much everybody was influenced by friends or family. That's how people get hooked – through their interactions with other people.
Even if there was one defining moment that finally tipped the balance, they'd normally been worn down by the sport for a long time beforehand. Maybe they always heard it on the radio. Maybe they played in the back yard with a parent. Free-to-air coverage may well have played a part, but seeing the action alone is not enough.
If you're immersed in a cricket environment, you'll probably get into cricket. That's generally the way it works. A cricket environment is not just what's on the telly, it's what people around you are talking about. The conversation matters. Get enough people talking about something and it becomes a big deal and when something's a big deal, it makes headlines.
If existing fans hate a tournament, they aren't going to enthuse about it and if existing fans aren't enthusing about it, that oh-so-vital conversation is stillborn.
Here's the link to the Wisden piece again.