2
minute read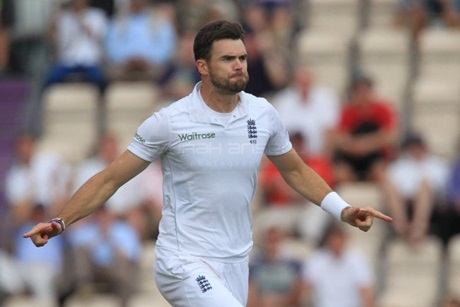 Last week we sort of maybe vaguely agreed to possibly think about putting down a few words about James Anderson and whether or not he was a 'great'. As with most things we agree to do, we put it to the back of our mind and just sort of hoped it would go away.
Now that Anderson has become the number one Test bowler in the ICC rankings, bringing forth all the comment section scorn such a noble position entails, we figure we may have to tackle this topic after all.
What is greatness?
Any argument about whether or not a player is a great of the game always boils down to this and only this. For some weird reason, people develop very specific ideas about what constitutes a great player and nobody agrees with anyone else as to what that definition is.
Arguments may appear to be about the player being discussed, but in reality they are invariably about the definition of the word. This cannot be resolved and the player's eligibility for the greatness club can therefore never be established. For all the heat and passion they inspire, such discussions are endlessly pointless and infinitely dull.
As for our own definition of greatness – we don't have one. To be honest, we don't really see the point in having a word if no-one agrees on its meaning. Our only definition is the more commonplace secondary one: a throwaway description of something impressive but inconsequential – a great shot, a great catch, a great cup of tea.
So is James Anderson a great?
If it's not clear by now, we're not going to answer that question.
What we will say is that while Anderson's performances are perhaps more dependent on conditions than some others, the skill he shows when the ball does swing and seam is truly extraordinary. In those circumstances, we can't confidently name a single player who has been his superior.
That has to be worth something. Imagine a hypothetical scenario where a player won half the Tests he ever played for his team but contributed nothing in the other half. A player who single-handedly gave his team victories in 50 per cent of its matches would be a name for the ages. With just two such players, you'd be doing all right.
This hypothetical player isn't Anderson. It's an nth degree exaggeration. Our point is that having huge influence in home Tests isn't negated by less effective performance overseas because half your cricket is still a hell of a lot of cricket.
Conclusion
James Anderson isn't hopeless overseas. If he isn't as consistent as he is at home, he's still put in any number of match-winning performances over the years.
In England, he's better still. When he's gone, we will not see the thing he excels at done quite so well for a long, long time. It's possible we never will.
It strikes us that the only thing that's really up for debate is the exact worth of the craft that he has undeniably mastered.