< 1
minute read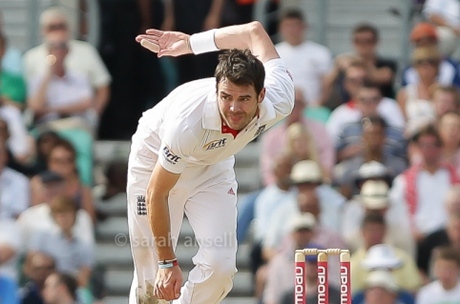 This might not seem all that significant. After all, not a year – not one single year – goes by without some international cricketer or other turning 30. This is different though. James Anderson was one of those players who loomed into view early in life and we still think of him that way.
Anderson took his 250th Test wicket today. This moment brought home how far he's come since being written off on about 85 occasions in his youth. He sprayed it around, they said. Well nowadays the ball's as obedient as the blinkered humans in cult classic, They Live, and as threatening as Rowdy Roddy Piper's character in the same film (only it doesn't have a mullet).
It's worth remembering Anderson's development the next time a cricketer in his early 20s fails. People do change. We hear some people's trenchant views and wonder where they draw the line. Do they proclaim three-year-olds to be 'not Test match material' due to a fondness for crayons? Do they snort with derision at babies and inform them they will never be fast bowlers because they lack the height?
Remember when Jimmy Anderson was so shy he wouldn't even speak to his captain? That seems a while ago.