2
minute read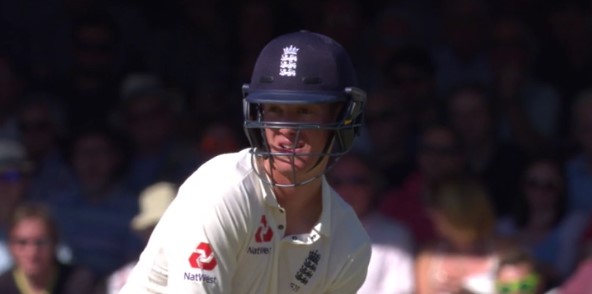 Keaton Jennings is messing with you. And by 'you' we mean the Channel 5 highlights crowd.
There seem to be two Keaton Jennings. It's quite possible that each of them is a Keaton Jenning and that he's been hiding his plurality in plain sight this whole time.
Keaton Jenning 1.0
This is the better known of the two Keaton Jennings. It is the one that plays Test cricket in England. Keaton Jenning 1.0 is an ungainly thing; an awkwardly-constructed Meccano robot with stiff joints and a wooden brain.
Bowl Keaton Jenning 1.0 an in-swinger and it will inexplicably decline to use its bat and react to the LBW appeal by falling over.
Edge to Keaton Jenning 1.0 in the field and the ball will miraculously pass straight through it.
Keaton Jenning 1.0 is a liability and should in no way be anywhere near the England Test cricket team. In 10 Tests it has never made a fifty and averages 17.72.
Keaton Jenning 2.0
This Keaton Jenning only gets wheeled out when it's hot and humid. Despite a handful of visual similarities, it has little in common with Keaton Jenning 1.0 once it is actually put to use.
Keaton Jenning 2.0 is a sweeping and reverse-sweeping machine. It simply does not miss. In three Tests in India and Sri Lanka, it has made two hundreds and a fifty and averages 71.80.
What's interesting is that no-one reliant on free-to-air coverage of Test cricket has ever actually seen Keaton Jenning 2.0. They are entirely oblivious to its existence and, come next summer, no matter what it achieves in the coming months, they will remain oblivious to its existence.
When the first Ashes Test gets underway and Keaton Jenning 1.0 inexplicably leaves a straight one, English cricket fandom will instantly say: "Why do they keep picking this clown?"