There are all sorts of India v Pakistan previews out there, but this is currently the only one on this website that goes up to nine.
1. Jasprit Bumrah's bowling action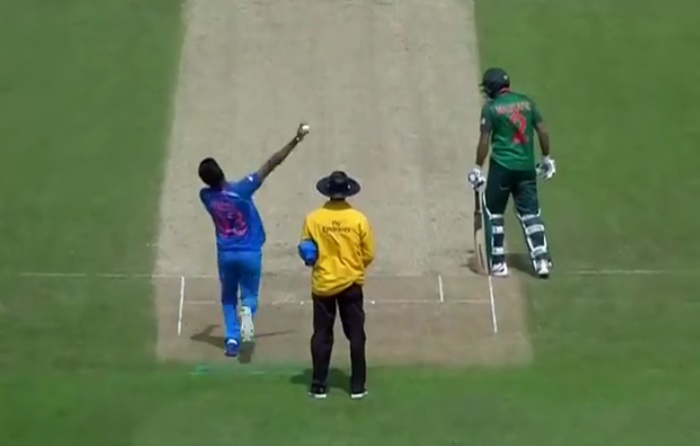 Evidence, if it were needed, that the "hey, what's that over there?" bowling ploy can work just as well at international level as it can in the back garden.
2. Jasprit Bumrah's name
We'll literally never tire of it. This is why.
3. Hasan Ali
Who's been taking all the wickets and not going for runs? Hasan Ali, that's who.
4. Azhar Ali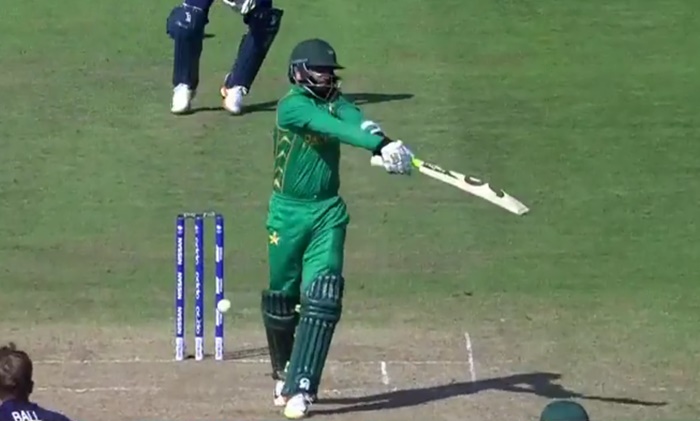 No-one has scored more runs at a lower strike-rate in this Champions Trophy. Not too many people have scored fewer runs at a lower strike-rate either. Yet Pakistan are still in the final, so can anyone really quibble with his approach thus far?
5. Virat Kohli's anger level
Misfield by team-mate – angry. Lack of effort by team-mate – very angry. Hugely pleasing individual or team performance – positively enraged. Never mind measuring bat speed or the distance covered by fielders, what we'd really like to see is some sort of videogame-style graphical representation of Virat Kohli's fury levels; a sort of gradually filling bar that turns red and glows once it's completely full.
6. Virat Kohli more generally
He's only been out once in the entire tournament. For a duck.
7. Kedar Jadhav's right-arm filth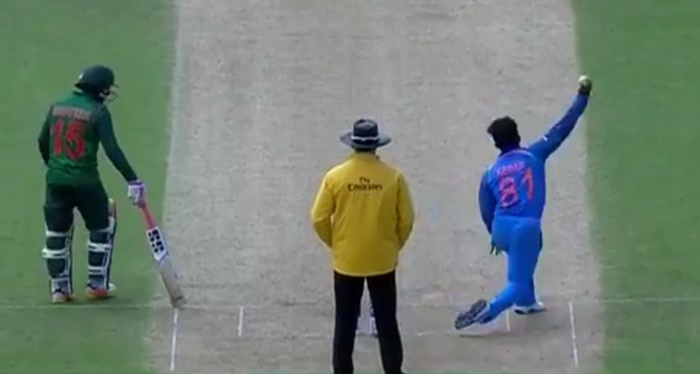 This is quite simply what cricket's all about. Please give him a bowl in the final. Please. Apparently Jadhav doesn't practise his bowling much in the nets. You'd never guess.
8. Fakhar Zaman
Most teams are keen to groom players for major tournaments in the hope of maximising what they get out of them when it matters. Pakistan pick debutants and see what happens. Zaman has so far made 138 runs in his 117-ball one-day international career.
9. Pakistan pakistanning
Whether it's a feeble batting collapse, a crazy four-over whirlwind of wicket-taking that decides the match, or Mohammad Hafeez suddenly deciding he'll bat like Shahid Afridi, you'll know the moment when Pakistan start pakistanning and it will be (in)glorious.