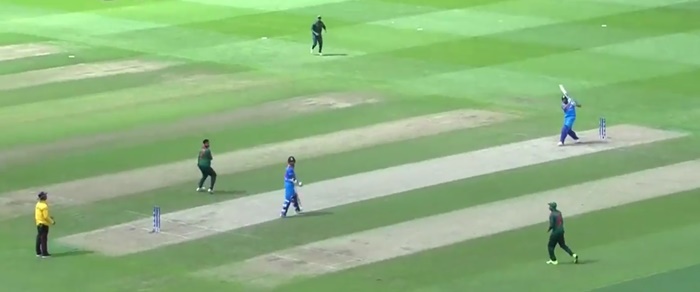 Who would have thought this match would turn out exactly as everyone expected it to? What were the odds on that? Extremely slim, you'd have thought, what with the extraordinary wealth of alternative outcomes.
Tamim Iqbal played a good innings and there was reasonable support from one of Bangladesh's middle-order stalwarts, but  they ultimately fell short of the mythical 'par'. India's top three then chased down the target.
It was all as predictable as the punchlines in one of those new sitcoms where they seem to have spent so much time trying to mimic the style of an old sitcom that no-one's actually found a minute to write any jokes.
India will play Pakistan in the final. It seems unimaginable that it won't pan out exactly how the group stage game did. Pakistan's fabled unpredictability will make people think that this won't happen, so Pakistan will of course feel moved to prove everyone wrong by ensuring that it does.