2
minute read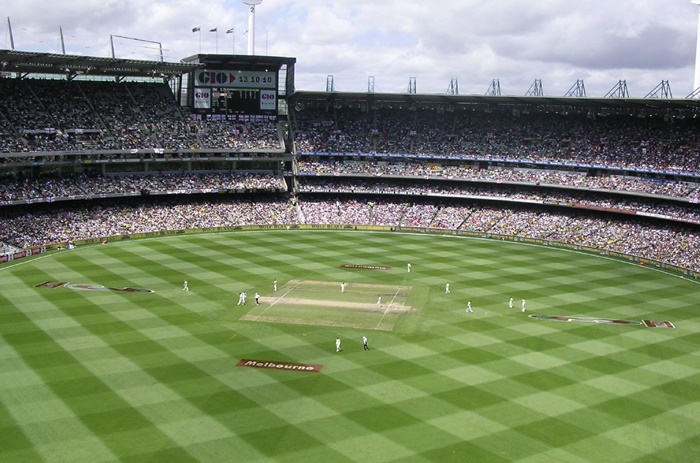 As the pre-Ashes war of words hits a dizzying peak of meaninglessness, it's worth reflecting on something said long after a previous series had finished.
Reflecting on the team's modus operandi during The Mitchell Johnson Ashes, Peter Siddle said: "The key stat for us is maidens. The more maidens you bowl, the more pressure builds, and obviously the more back-to-back maidens you can bowl – that plays a massive part. Then they're looking for that quick single or pushing at one they normally wouldn't because they want to get off strike."
As we observed in the linked article, some aspects of a team's 'brand of cricket' will always command more attention, even if other aspects may be equally important.
Same again this time around. Australia are apparently fielding a 'fearsome' pace attack that may well blow England away but may also find itself blowing in the red-faced, hands-on-knees, rasping lungs, leaden legs sense.
Mitchell Starc and Pat Cummins are 'strike bowlers,' which sounds really scary until you remember that it basically just means that they get tired quite quickly. This isn't always such a problem, but when you only field four bowlers, it certainly can be – and even if some of England's specialists leave something to be desired, they do still have a long batting line-up.
Will Starc and Cummins still be 'taking the pitch out of the equation' in the evening session or will they be bowling at the same pace as England's fourth seamer by then?
It's evident that Australia will be looking to Josh Hazlewood and Nathan Lyon to bowl plenty of overs. When it comes to shouldering workload, this is Plan A and they have no Plan B unless Steve Smith's going to bring his flapping chicken dance bowling action out of semi-retirement. (Here's hoping.)
England will be aware of this and they will know that their batsmen have three very obvious options.
Preserve wickets and force Starc and Cummins to come back for more and more spells
Hit Nathan Lyon out of the attack and force Starc and Cummins to come back for more and more spells
Get out and lose the Test match
Presumably they'll be looking to go for one of the first two. We've no idea which is the better option, but the decision might shape the first Test.