"So one thing I always do is I gotta run myself out early on – it's much more fun being an Andrew Symonds or someone."
Don't fear, people. Ponting is talking about playing Ricky Ponting Pressure Play on the PSP, which is known as Brian Lara Pressure Play in the civilised world.
He also says: "The likenesses are quite remarkable."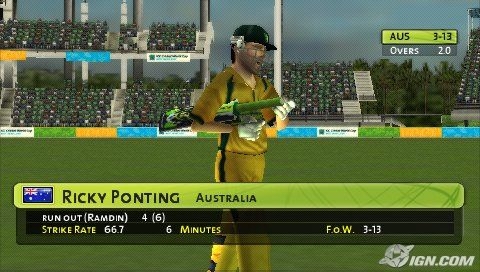 We can only presume he's not talking about the PSP version.