2
minute read
We probably should have published this nearer the time when the whole undercutting of the PR hoopla via profound disinterest made more sense. Never mind. Just imagine that it's Stanford week and you're sick of it.
Miriam writes:
The big day started in a bit of a rush as we were leaving the holiday cottage in Cornwall we'd been in for a week, so I ate leftover potato gratin for breakfast and packed. We then spent a few minutes dodging dog poo at spooky Roche Rock before popping into the Jamaica Inn gift shop. Here is a picture of their resident cat.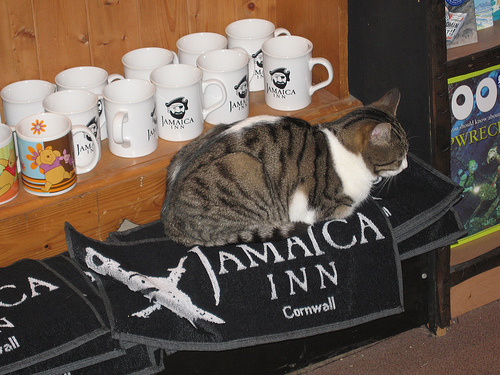 We then drove through Bodmin to try to avoid the worst of the traffic on the A30. Here is a sign we passed on the way.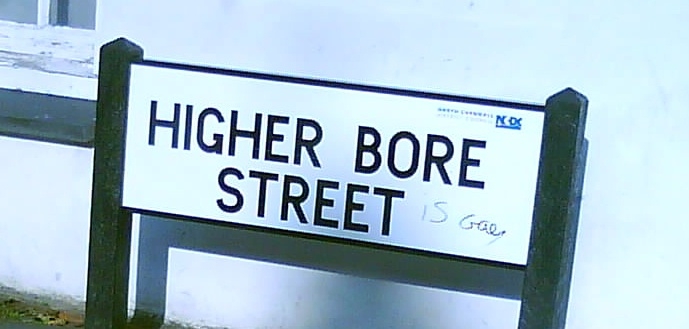 We also drove through a place called Lanivet which we had passed several times during the week and which had temptingly advertised a "men's breakfast" (except without the possessive apostrophe). Here is the sign.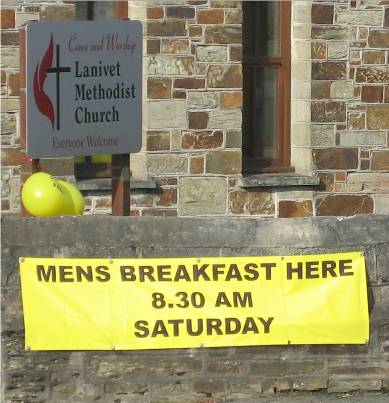 By this time it was about 10.30am and we saw some happily-breakfasted men rolling out of the church. We did ask the Men in our party if they wanted to stop for breakfast while we went away and did our nails or something, but they didn't.
We stopped at a petrol station for lunch (sandwiches and sausage rolls) and petrol. We also pumped up the tyres, which cost 50p. 50p! I remember when that used to be free, or 10p MAX.
We stopped at my mum's house on the way for a cup of tea. Then, on the way to my flat, I made a bit of an error at Victoria by getting my 2s and 3s mixed up and got the wrong bus home, so we had to walk in the rain for a little bit.
Once we finally arrived home, I ordered pizza, which arrived in time for the cricket. I had: chicken, salami, aubergine and feta cheese. Actually, writing this has made me want that pizza again. I may order it tonight. The Man had mushrooms, ham, bacon and prawns.
After the cricket, I went to bed.
Another account of a cricket fan going WILD for the Stanford match
Our own Stanford Twenty20 experience