2
minute read
Dandy Dan writes:
In the Conan Doyle, a pub at the top of Leith Walk in Edinburgh, there is this: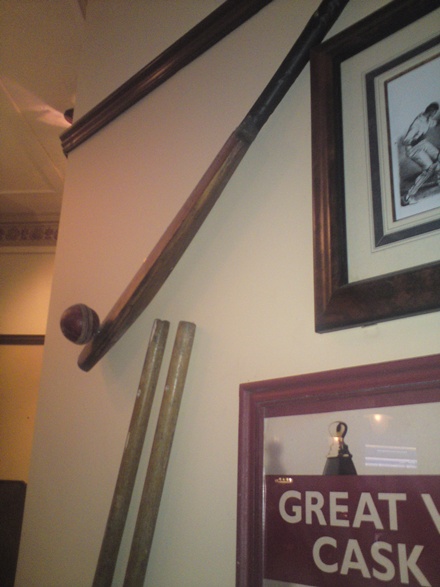 Now, before you ask, I have no idea where the third stump is. Or how someone managed to throw a cricket ball at the bat at just the right moment when I took the photo. What I do know is that one of the locals offered to 'rip it off the wall' for me if I bought him a pint. I declined his polite offer.
The pub itself isn't great. It's a 7/10. It has a frankly poor selection of ales (Bass on draught, Deuchars and another one which I'd forgotten about by the end of my Saturday night). One thing the Conan Doyle has always had on its side though is that it's cheap. A pint of Guinness will set you back just over £2 usually, which for a pub in the centre of a major city is somewhat amazing these days.
However, this night I would not be paying that much for my Guinness: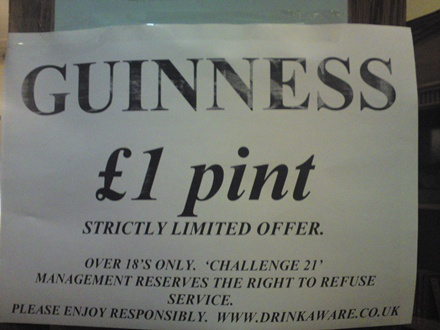 It is for this reason that I cannot remember what the guest ale was.
Send your pictures of cricket bats and other cricket stuff in unusual places to king@kingcricket.co.uk