< 1
minute read
Ged writes:
"You might fancy the attached picture of Hippity (one of Middlesex's most ardent fans and a well-known correspondent on Middlesex Till We Die) watching cricket while sitting on the bed with his lucky ball.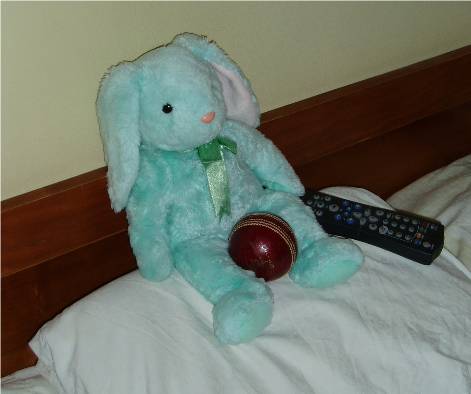 "Given the particular controller he is using, he is clearly watching Ceefax, which is the ardent housebound county cricket fan's font of knowledge, as you surely know.
"Again the photo is mine and I can confirm that Hippity is a volunteer for the photograph.
"But perhaps a cricket ball on the bed with a green bunny is not unusual enough for you."
Send your pictures of cricket bats and cricket stuff in unusual places to king@kingcricket.co.uk