< 1
minute read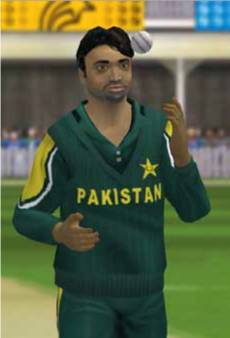 At least the recent news proves that Shoaib can still hold a bat. We were starting to wonder whether he was actually a cricketer at all or just some sort of soap opera character planted to raise the profile of the Pakistani national side.
We've included a picture of him as he appears in Brian Lara Cricket because that's about the only place you're ever likely to see him on a cricket field.
This latest incident, as far as we can make out, consists of Shoaib Akhtar twatting Mohammad Asif in the leg because Shahid Afridi called him names. Not sure why Mohammad Asif has to bear the brunt of this. We're guessing he just felt left out of the drama and dived to take a blow on purpose.
One thing we are sure about is that the BBC's headline is so fitting, you wonder why it's never appeared before: "Pakistan tell Shoaib to 'shut up'"