3
minute read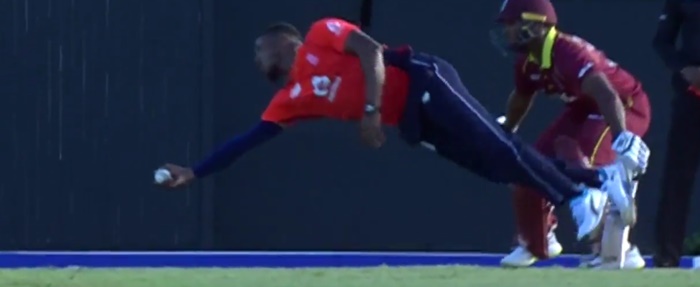 The more we watch the caught and bowled with which Chris Jordan dismissed Darren Bravo yesterday, the less we understand it.
He started… here…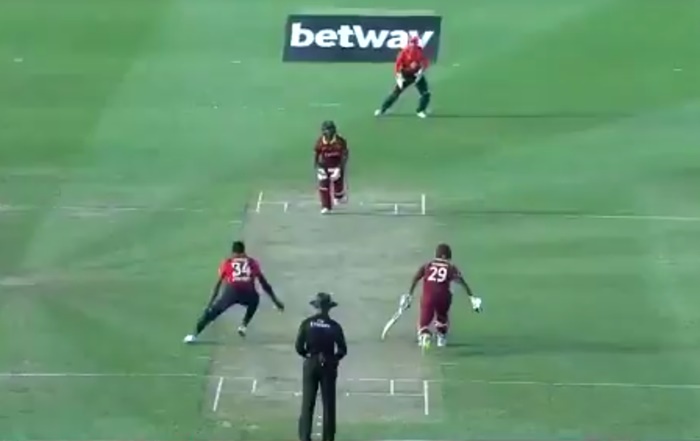 And ended… here…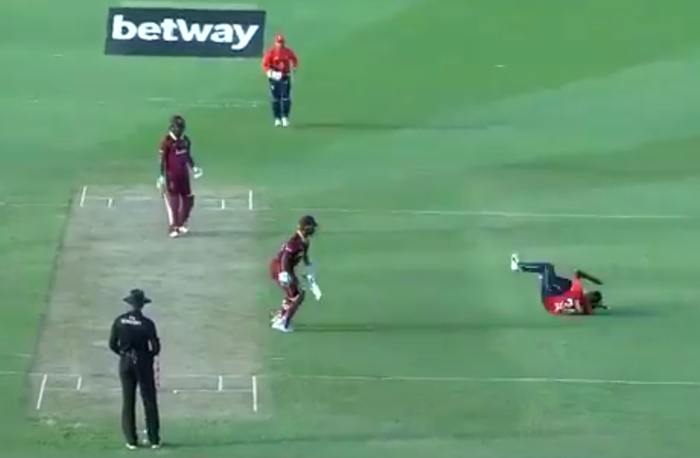 And he appeared to cover the intervening ground in about two steps.
WHAT. A. CATCH!!!

Chris Jordan – as he has a habit of – pulls off an absolutely stunning diving catch off his own bowling to dismiss Darren Bravo!

📺 Watch #WIvENG live: https://t.co/8sM28H1dBE
📱 Live blog: https://t.co/iYn2Xr4MrL pic.twitter.com/EbgKdNbqJS

— Sky Sports Cricket (@SkyCricket) March 5, 2019
It does not make sense.
The bowler/fielder
You may remember Chris Jordan from Test matches such as 'against India at the Oval in 2014' when he took 3-32 and 4-18, or 'against the West Indies' at Bridgetown in 2015, which was the last one he played.
Since then, he's been progressively marginalised into someone who is somehow both a T20 ever-present and also nowhere near the 50-over team.
You may also remember Chris Jordan as a bucket-pawed leopard because the man takes mad catches.
Jordan's mad catches aren't so much about Jason Roy-esque boundary acrobatics. They tend to be close in and slightly faster than your eyes, even in slow motion.
Kind of like this one.
The physics
We'll freely admit that we are not fully excellent at any of the sciences, but even people who are halfway competent sometimes struggle to come to terms with aspects of physics.
Our most sciencey friend, formerly known as the Scientician, says that physics is "a branch of the dark arts" and watching the Chris Jordan caught and bowled, it's hard to disagree.
How can you be in one place, travelling in one direction, and a moment later be in a very different place, having travelled extremely quickly in the 'wrong' direction?
It's not possible. Watch the video and it's clear that it's not teleportation because we can see Jordan throughout. It's something that we can see, but which can't happen.
There he is, heading left. And then there he is heading right. And then there he is rolling on the floor, way, way to the right, holding a cricket ball.
You know where we'd have ended up if we'd have gone for that catch? We'd have ended up on the floor at the exact spot where Jordan first changed direction.
If we'd known where the ball was going and hadn't actually been bowling and instead had a beautifully aligned run-up starting from the spot where Jordan changed direction, you know where we'd have ended up? We'd have ended up lying on our face, about three yards short of the ball as it landed safely on the turf.
Chris Jordan.