Tom sent us a photo of a cat named The Perundi who he was temporarily looking after over the festive period.
"Here you can see the cat showing significantly more attention to the radiator than to a nearby letter, signed by no less a man than the late, great Sir Don Bradman."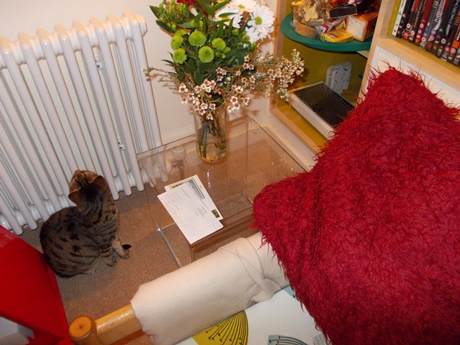 But that's not all.
"Out of shot, Sky are showing David Warner carving yet another medium-paced long-hop over gully for four."
Tom also highlights a clear difference between man and cat.
"I considered taking another, less awkward, shot, but got distracted by the cricket."
The Perundi would NEVER be guilty of that.