2
minute read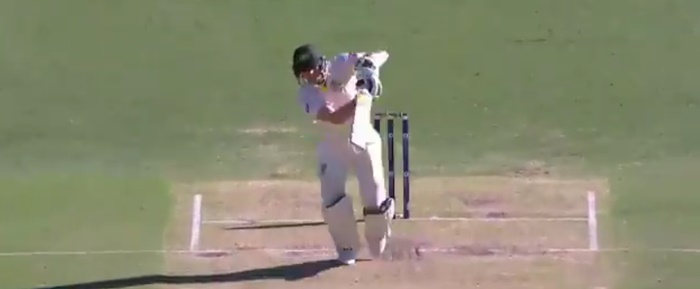 Steve Smith was spotted having a beer in New York last week. Several newspapers ran really stupid stories about it with really stupid headlines. We were going to write about the stupidest one but then we forgot what it was and they also deleted the story.
Fortunately, we've now remembered, allowing this website to live up to its unwritten tagline: "Yesterday's news… today!"
A whole family of newspapers headlined their stories: Disgraced Smith a sad sight drinking alone in New York
Based on this, we have devised The Steve Smith Headline Generator.
It goes like this…
Disgraced Smith a sad sight [doing what] [where]
That's it. It's that simple and it works for pretty much anything.
Some fictional examples:
Disgraced Smith a sad sight reading his phone at the airport
Disgraced Smith a sad sight watching a film at the cinema
Disgraced Smith a sad sight scratching his nose in a post office queue
Disgraced Smith a sad sight eating a pizza in a pizzeria
Disgraced Smith a sad sight putting rubbish in a bin in the central business district
Disgraced Smith a sad sight doing a bit of a half-run quick step thing while crossing a road in the South of France
Disgraced Smith a sad sight swimming in the Ionian sea
Disgraced Smith a sad sight speaking to the media at a press conference
Disgraced Smith a sad sight pushing away photographers on his doorstep
Disgraced Smith a sad sight sleeping in his bed