< 1
minute read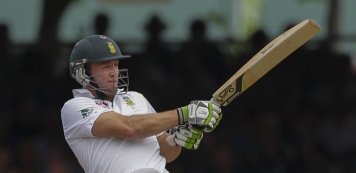 AB de Villiers has stood down as South Africa Test captain. Faf du Plessis has filled the void, much as he has been doing for quite a while now.
This decision makes sense to us for two reasons. Firstly, de Villiers hardly ever plays cricket for South Africa at the minute, while du Plessis does. Secondly, de Villiers is a bad captain, whereas du Plessis seems quite a good one.
They've emphasised the first reason in the announcement.
De Villiers always seemed to look upon captaincy much as a schoolboy does, for some reason equating hand-eye co-ordination with aptitude for strategic thinking and man management.
Whether he has actually been disabused of the notion that he should captain his country because he is the best batsman is unclear. Like many skilful cricketers, we suspect he'll always believe that his physical ability will directly translate into more cerebral activities connected with the sport. A career as a commentator surely awaits.