3
minute read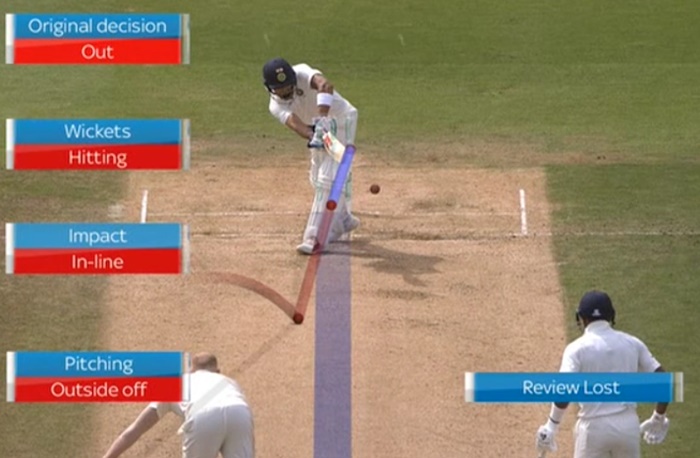 There's this odd belief in cricket that people want to see fours and sixes. They don't. They want to see jeopardy.
What is jeopardy? It's when wickets matter. It's when everything you see has an impact on the outcome of the game.
When one team makes 400 and the other makes 500, every run is less valuable because everything derives its value from the result. Runs are just a proportion of a win and the more of them there are, the less significant each becomes.
The story is everything and the story needs to corner. If it turns like a barge, there's nothing.
At Edgbaston, England reached 216-3 in their first innings; progress was becoming stately. Then Virat Kohli ran out Joe Root. England were all out for 287. India were going to win.
Soon afterwards, India were 50-0, at which point Sam Curran swanned in like a scale model of the world's greatest left-arm swing bowler. Ben Stokes thought he too would swing it and suddenly the score was 100-5. England were going to win.
That became 182-8, but delusional Virat Kohli was surging. The closer England got to the end of India's innings, the faster he seemed to move away from them. What was happening? Which team had that most precious of all cricketing commodities, momentum? Who was going to win now?
England's first innings lead was an almost meaningless 13 runs and when R Ashwin chipped out the top three with the lead barely 50, it was still hard to gauge the value of a run. However, after a percussive intervention by Ishant Sharma and with the scoreboard now reading 87-7, the scarcity principle could confidently be applied. When Sam Curran hit some fours and sixes, it was like stumbling across a massive great savings account you'd totally forgotten you had.
India's target ended up being 194 – a total that for almost the entire innings felt both entirely attainable or wholly unattainable depending what had happened the previous ball.
A massive great outswinger would beat the bat and you'd envision more edges than a d20 and an England win. A solid punch for four and you'd imagine a growing torrent of runs and an India win. When did a four become such an extraordinary volume of runs, you'd think? When did one shot start to have such an enormous impact on the outcome of a Test match?
Every time there was a wicket, there'd be a clunk as you shifted down a gear and adjusted to the new mental cadence. When Kohli was dismissed after his 200th run in the match, it felt like dropping down from the big chain ring to the little one. It wasn't an incremental shift. It was a step change.
But still the number of runs required came down and still the value of each run scored went up. 40 to win and a bosh to the ropes became a tenth of the match. With two wickets remaining, a long drawn-out LBW review became half the match.
One wicket to go and all of this – all of the runs; all of the wickets; all of the reviews and appeals and drops and leg-byes; all of the time spent plotting dismissals; all of the hours spent diligently countering bowlers; all of it, all of it – was bound up in whether that wicket would fall or whether those priceless few runs were scored.
Was that really a good Test match?