2
minute read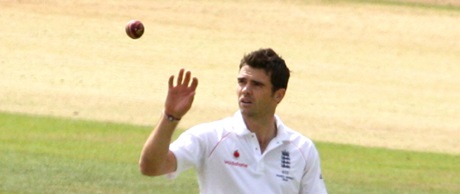 We were going to start this piece: "Not to be defeatist, but…"
We then realised that this would be entirely misleading. Defeatism is precisely what we are about to deliver.
This doesn't mean being a naysayer. It's just our honest 'on the balance of probabilities' assessment of India and England based on recent history.
To engage in defeatism based on the likelihood of different outcomes…
On pitches that deteriorate over the course of a five-day match, England are capable of having the better of things when they bat first. When India bat first, they are good enough that they seem almost certain to dominate. That appears to be the difference between the sides.
If the respective scores after day one of these two Tests have been near-identical (311-4 for England in Rajkot, 317-4 for India in Vishakaptnam) you'd say India have arguably had to play a smidge better to achieve that.
This was Cheteshwar Pujara's third hundred in his last three Tests. Virat Kohli made 99 runs for once out in the last match and made a double hundred in the one before. Insofar as it's possible, these two batsmen don't look like they're going to make mistakes when presented with a pitch that starts off pretty decent to bat on.
James Anderson transcended conditions, but sadly for England that isn't going to be enough. Even if he manages to bowl India out on his own, it'll take him 50 overs of toil. Sometimes even brilliance requires a fair whack of hard labour.
So can England still win?
Of course they can, but even if they match India in terms of skill, they could still lose because they will have to bat in more difficult conditions.
That's not to cry 'unfair'. It's the nature of Test cricket. Given the bat-first advantage in the previousTest, England couldn't do enough to win. Conversely, we think it's fairly likely that India will come out on top in this one.
So, in summary, why's everyone so down on defeatism?