2
minute read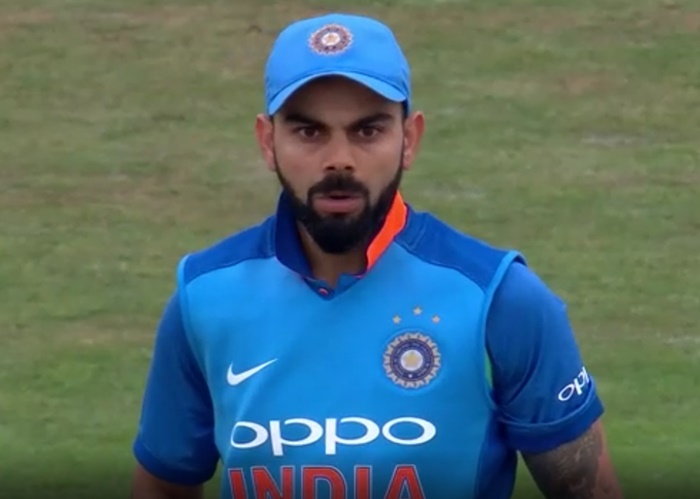 Many things will happen when England play India from tomorrow. It's tempting to imagine that the first Test match is some sort of newspaper headline final which will only feature those who were prominent during the quarters and semis in recent weeks.
Viewed from that perspective, which is more likely: a Virat Kohli hundred, an Adil Rashid five-for or a Kuldeep Yadav five-for?
Virat Kohli is one of those people for whom the 'is this actually news?' threshold is set very, very low. Virat could make the news for cutting his nails. Virat could also make the news for not having cut his nails.
The one area where he's legitimately headline-worthy is hundred-scoring. He has made 21 in 66 Test matches, so this is something that happens in almost a third of the matches in which he plays. However, this also means that it is actually considerably more likely that he won't make a hundred at Edgbaston – particularly when you factor in his record in England up until this point.
The Adil Rashid brouhaha has been dominating people's attention this week, with almost every significant Yorkshire figure queuing up to have a pop at him (and in so doing perhaps giving us a better explanation than Rashid ever could as to why he doesn't enjoy spending four days at a time hanging around with them all).
Rashid has one five wicket haul in 10 Test matches. He's not likely to deliver a second purely because he's been in the news a lot. You could argue that he has five four-fors in addition to that five-for, but then we'd counter that by pointing out that he might not even play. It is very, very hard indeed to take Test wickets while ferrying drinks around in the high-visibility tabard of squad membership.
Kuldeep Yadav was the big story for the first part of this tour. Kuldeep has played two Test matches and never taken a five-for. There is a very good chance he won't play this week.
Our conclusion is that of the three possibilities – a Kohli hundred, a Rashid five-for and a Kuldeep five-for – the first is the most likely and the last is the least likely. We will also say that the odds are we'll see none of these things and the cricket will instead be shaped by Murali Vijay or Jonny Bairstow or someone else no-one's currently paying much attention to.
Also, to quickly add to a detail from the very first sentence of this article – you'll notice that it's a Wednesday start. The second Test at Lord's starts on a Thursday because of the chicken-and-egg argument that it always gets good crowds. The third Test at Trent Bridge starts on a Saturday. (Good luck with the second half of that one.) After that, there's a bit of a gap and then a Thursday start in Southampton and a Friday start at the Oval.