2
minute read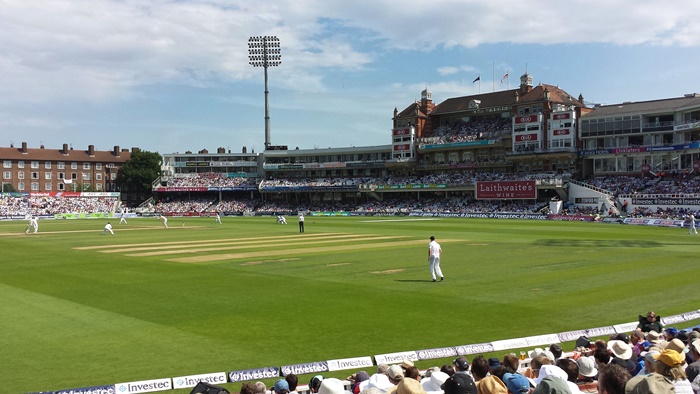 It's England's 1,000th Test match. In honour of this inevitable round number, we thought it would be nice to pick out the most mediocre Test they've played.
Not poor. Mediocre. Just middling and neither here nor there really.
Method
We went through all of England's 999 men's Test matches and evaluated each of them using criteria far too extensive and complex to outline here.
When we found the most mediocre one, we put it in the results section below.
Results
The fifth England v West Indies Test match of 1988 was the most mediocre Test England have ever played.
Discussion
First of all, look at that bowling attack: Neil Foster, Phil DeFreitas, Derek Pringle, David Capel and John Childs. That is something. Or rather it isn't – that is very much the point.
We were adamant that the team should field a spinner, but not one who ever made an enormous impact in Test cricket. Childs took two of his three Test wickets in the match.
Neil Foster finished his Test career averaging 32. DeFreitas averaged 33, Pringle 35 and Capel 50.
The batting was also very excellent in this match, just about breaching 200 in both innings. The two players of class – Graham Gooch and Robin Smith – both made fifties. No-one else did.
England lost the match and lost the series 4-0.
Finally, the match was played at the Oval, which is the most mediocre of all England's Test grounds because they play there a lot but it's not Lord's.
While Lord's is really just an average cricket ground, many people labour under the mistaken belief that it is more than that and while the logic is faulty, this is nevertheless enough to render the ground 'not mediocre'.
Disclaimer
Okay, while we said above that we'd looked at all 999 Test matches played by England's men's teams, the truth is that we actually only looked at three (all of which involved Phil DeFreitas – sorry, Phil).
Also, we didn't really measure the matches against lengthy and exacting criteria. We actually just picked out a couple of minor details after happening across a match that sort of felt like it had the vague air of mediocrity.
With these factors in mind, we'll concede that there is a 1-2% possibility that the fifth Test against the West Indies in 1988 was not England's most mediocre Test match.