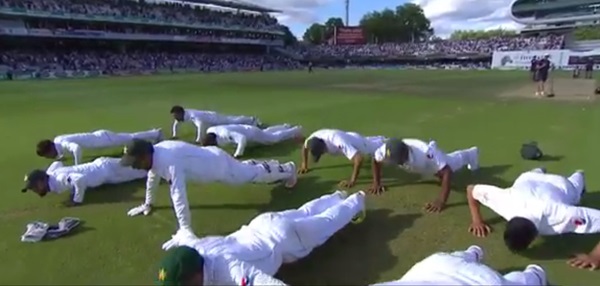 For all the good cricket Pakistan played to beat England at Lord's, their greatest attribute was that they visibly enjoyed playing Test cricket. Throughout the match, they were like a group of 11 children revelling in some sort of collective birthday, and when they won, it seemed they'd received the greatest present ever.
Unusual victory celebrations can go one of two ways. They can seem mannered and choreographed and a little self satisfied, or they can come across as a symptom of group giddiness. Pakistan's press-ups seemed like the latter; like just a minor thing; something that arose as a result of broader positive qualities.
A brilliant finish to a brilliant test! A victorious Pakistan team show they've still got plenty left in the tank! https://t.co/M1VyaEWRb7

— Sky Sports Cricket (@SkyCricket) July 17, 2016
Regardless of the result, this was a fun Test match.
That's right, fun.
You know, like sport's supposed to be.