< 1
minute read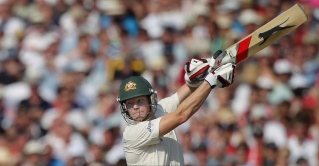 One of the rules of cricket coverage is that Australia, England and India have results and the other teams are merely inactive participants.
In 2016, India beat New Zealand, Australia lost to Sri Lanka, and England drew with Bangladesh. Technically, this also means that New Zealand lost to India, Sri Lanka beat Australia, and Bangladesh drew with England – but you'll be hard-pressed to find things presented that way.
Like many rules, this one has an exception – and like so many cricketing exceptions, it involves Pakistan.
Pakistan lost to Australia today. The home team didn't snatch victory. The tourists – who were already one down in the series – threw the match away.
That is the unwritten result on the scorecard because a Pakistan implosion is even more headline-worthy than Australia snatching an unlikely victory.
Could it be that despite how we may be inclined to perceive things, it is impossible for one team to be wholly responsible for the outcome of a match?