3
minute read
Our annual Lord Megachief of Gold award is the highest honour in cricket. The title is recognition of performance over the previous calendar year. Here are all the winners.
A nod for Ben Stokes' relentless Test excellence (904 runs at 45.2 and 33 wickets at 25.81); a second nod for Virat Kohli's performance across all formats, which included 1,215 Test runs at 75.93; and a third nod for the homicidal capybara Rangana Herath, who took 57 wickets at 18.92.
However, this year's Lord Megachief of Gold is R Ashwin, a man who can't so much as look at a cricket ball without winning a Test match for India.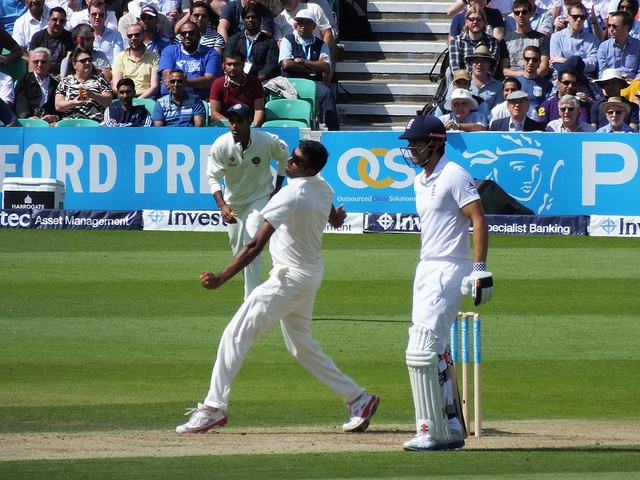 R Ashwin took 72 Test wickets at 23.9 in 2016 and also scored 612 runs at 43.71 during his downtime, which he mostly likes to spend with a bat in his hand. He is a strike bowler who does the donkey work who also bats well enough that his side can field an extra bowler. If his captain is higher profile, it is Ashwin who India would miss most.
To repeat a point we made a few weeks ago, pit a team of 11 Ashwins against one comprising 11 of any other individual player and the Ashwin XI would surely come out on top after the two teams had come up against each other home and away.
We'll come to the bowling in a second, because that's the heart of the matter, but before we do that it's worth closing this section by pointing out that only three Indian batsmen scored more runs than him in 2016.
How to take wickets
R Ashwin is not a mystery spinner. Mystery spin – in the form of the carrom ball – is just something he resorts to when necessary, or when he thinks the pitch suits that particular delivery. Once upon a time, mystery spin was something to aspire to, but Ashwin has transcended it. It is something he is occasionally reduced to.
Mystery spin is Plan B because Plan A generally works pretty well. Against England, Ashwin took 28 wickets, including three five-fors and that was far and away his least successful series of the year. In the West Indies, he took 17 wickets at 23.17 (while averaging 58.75 with the bat) and against New Zealand, he took 27 wickets in three Tests at an average of 17.77.
Expectations
In all honesty, 2015 was probably more impressive in terms of his returns with the ball, but that is arguably what's so admirable. This has been a continuation; a meeting of already lofty expectations.
Ashwin took no wickets in the first 2016 Test innings in which he bowled (against the West Indies). In the second innings, he took 7-83 and India won the match. Even when he seemingly lets India down – such as when they drew the next Test – you see that he still took 5-52 in the first innings.
Like a badly-trained dog, he has never been down for long. A slow start in the first Test against England was followed by 5-67 in the first innings of the second. As a UK website, we focused on the England batsmen's response to pressure, but that pressure didn't come out of thin air. It fizzed down, out of R Ashwin's right hand.
The series against New Zealand was pretty much relentless wicket-taking.
In a nutshell
As he skips around the outfield like a primitive robot inexplicably constructed out of wet concrete, you remember that R Ashwin isn't actually flawless. Far from it. He is a trier. He is a ponderous and pondering man who has methodically hewn himself into the most influential cricketer around.
He is the nerdiest nerd who delivers the least fashionable style of bowling. He approaches the crease as if both his arms have been stuck on inside-out, indulges in a brief prance and then delivers the ball without the least bit of ceremony.
And it works.