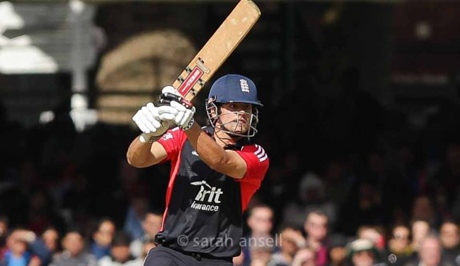 We appreciate England's desire to identify the next England captain in advance, but why has Alastair Cook been chosen?
Warning: this article may contain some petty, bigoted views about certain strands of British society
Leadership attributes
There is no standout candidate to be the next England captain, yet England have clearly plumped for Alastair Cook. Why? Presumably he is 'made of the right stuff' and has a sound, tactical understanding of the game. Let's take those in reverse order.
Tactical ability
We can't say what goes on behind the scenes. All we can comment on is what we see. Alastair Cook presided over one Twenty20 match. It was the worst captained England side we can ever recall seeing.
Being made of 'the right stuff'
What constitutes 'the right stuff'? Being as his tactics are nads and his nervous manner is unlikely to inspire people, we'll have to look elsewhere. We have concluded that 'the right stuff' is his social background.
To most of us, a school is a place. It is somewhere they make you go for a few years with bike sheds made of asbestos. To others, a school isn't a place, it's an attribute.
Why is Alastair Cook the best man to captain England?
Of course there must be more to this. In answer to the question 'Why is Alastair Cook the best man to captain England?' the answer is surely something more concrete than: 'Oh, you know… it just seems like it should be him…'