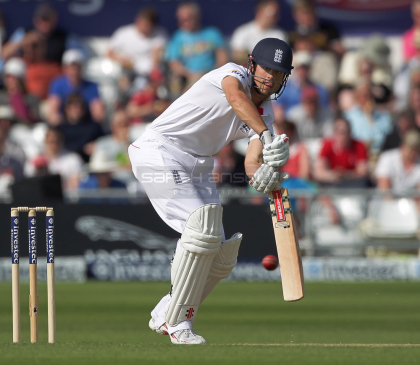 After four-and-a-half years and 59 Test matches, Alastair Cook has finally thought to himself: "Wait a minute, this is a rubbish a job and I don't actually have to do it."
It sometimes seems like every England captain's career is simply a long, slow deduction that the honour and prestige don't remotely outweigh all the millions of negatives. By the end of the India tour, Cook had the downbeat, dejected air of someone who had finally attained clarity.
After all this time, we're still not entirely sure what particular qualities Alastair Cook brought to the job. He wasn't an innovator or a rabble-rousing public speaker. He progressed from ineptitude with the press to speaking honestly and fairly informatively by the end, but it was never what you'd call a strength.
As we wrote a couple of months ago, with one obvious exception all of the players seemed to support him, which was a pretty decent achievement. A decreasingly competitive England side remained on an even keel, despite that creeping mediocrity. His team didn't implode. Would Cook have won a lot more with a few better players or did he prevent the team from fulfilling its potential? Hard to say for definite, but personally we're inclined towards generosity on this one. We might get a clearer idea when Joe Root takes over.
Concern that captaincy will somehow undermine Root's batting seems peculiarly British being as we only have to look back as far as the present day to find examples of players who've improved on already high standards after taking over as leaders of Test teams (Virat Kohli and Steve Smith).
Admittedly, Cook himself was the opposite. But then the corollary of this is that he might now revert to being one of the most effective openers in Test history, which is the kind of thing that might well come in handy.
To Alastair Cook! [Somewhat bizarrely toasts him with a halloumi and tomato barmcake due to time of day and an uncharacteristic selection at the café just now.]