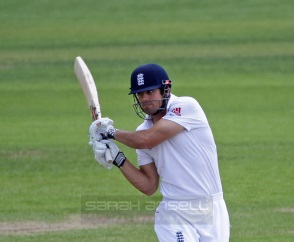 Only we'll have to get something up about it pretty darn sharpish if he does. Our readers will doubtless have much to say about such a development.
Maybe we could publish some sort of 'holding post' instead, floating the possibility that Cook might stand down without actually stating that this has happened.
Latest:
Alastair Cook is 'preparing' to stand down – The Telegraph
Alastair Cook is 'edging' towards the exit – also The Telegraph
Alastair Cook 'ready' to stand down – The Cricket Paper
He's Schrodinger's England captain.