We'll freely admit that we haven't actually played Don Bradman Cricket 17 yet, but our keen deduction skills have allowed us to reach the conclusion that is the best ever cricket action game anyway.
Our reasoning, in short: Don Bradman Cricket 14 was the best cricket action game at the time of its release, they've improved it a bit since then, and nothing else has come out in the meantime.
Sure, the developers could have utterly sabotaged what they already had, but that's pretty unlikely. It's just not how things work. Annual videogame updates generally mean 'new database' and 'improved menus'. They're not actually new versions in any conventional sense.
You can trust us on this. Once upon a time we used to review computer games as a sort-of-job. We are therefore an authority on this subject.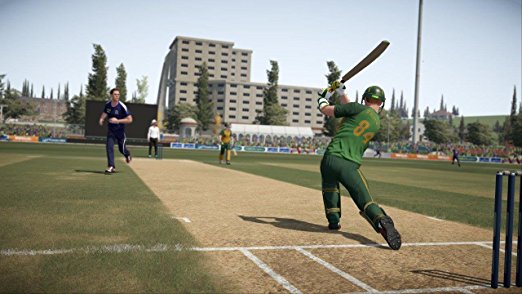 Career mode is still 'the thing'
You create a player, you play the game only as that player and you (hopefully) rise to international cricket as you get better at everything.
This alone is enough to elevate Don Bradman Cricket above all of its zero rivals.
You may be aware that playing even one Test innings demands quite a lot of concentration. It is therefore utterly baffling that other simulations demand that you play as all eleven batsmen. Before this game came along, many a pad-mashing cricket innings was cut shot by a bit of 'actually, I'm kind of sick of this now – let's see if we can defend 120' slogging.
The big career development for this 2017 instalment is that you can be a woman. And we don't mean being a woman controlling an on-screen man. You can be a woman controlling an on-screen woman, or a man controlling an on-screen woman.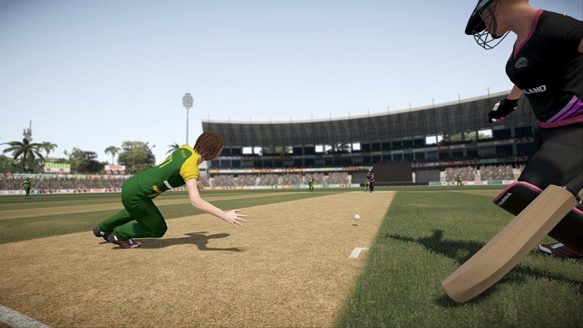 Tattoo mode!
You can also tattoo your player in this latest version.
We presume you can go for the classic modern 'sleeve'. If so, remember kids – the tattoo denotes the 'doing arm'.
More about Don Bradman Cricket
Here's our full review of Don Bradman Cricket from back when it came out.
And here's a link where you can buy it from Amazon. It's available on PS4 and Xbox One and quite possibly on PC via Steam, although we could only find the demo when we looked earlier.