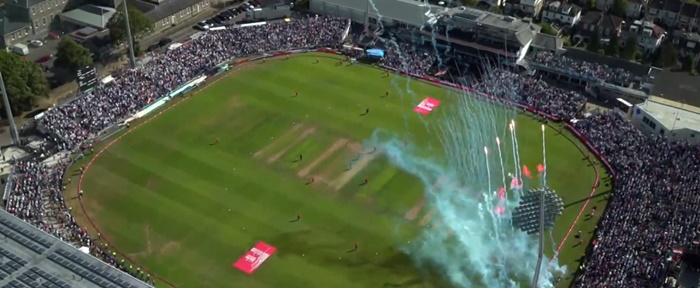 About a month ago we had this big article planned about how India could easily end up winning the Test series against England. Then… well, who knows what happened? It could have been anything. None of us will ever know. All we can say for certain is that the article in question never made it to this website. (Unless it did and we've totally forgotten about it (which, we'll be honest, is not wholly beyond the realms of possibility.))
An article like that doesn't feel timely any more. Now that everyone in England has had a glimpse at India and maybe checked up a bit on what they've been doing recently, it seems obvious to say that they could well win the Tests.
Let's quickly run through that anyway though.
Could India win the Test series?
India have several things that they haven't had on previous tours. Some tangible; some wispy and ephemeral but no less important.
Most importantly, they have a whole bunch of solid quick bowlers. Not just one or two. Several.
Bhuvneshwar Kumar averages 26 in Test cricket. Mohammed Shami averages 28. Umesh Yadav is quick. Ishant Sharma is… well, mostly he's Ishant Sharma, but he can also from time to time be what Ishant Sharma always promised to be.
They also have Hardik Pandya. Like all the best all-rounders, Pandya bats like he'll be judged on his bowling and bowls like he'll be judged on his batting. This is a good thing. Scrutiny blunts people. We forget how to walk if we so much as suspect that another human being might be watching us.
The spinners should come into play too, given the conditions we've been having in the UK this year.
This is our "lawn" in Manchester.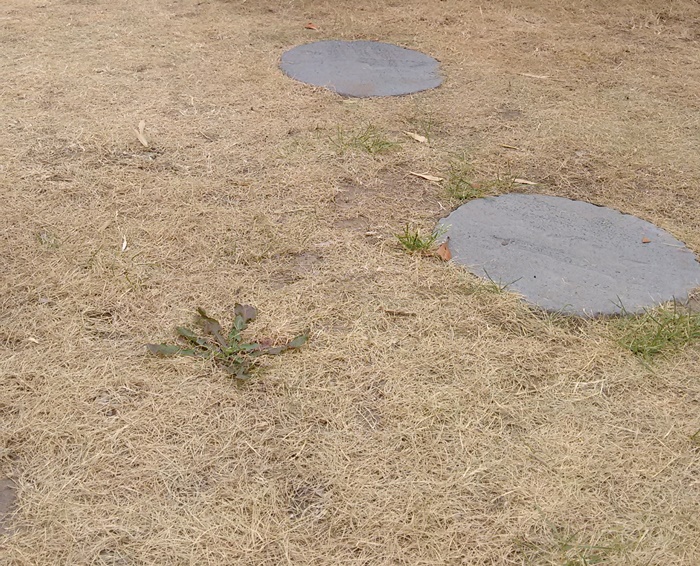 We should probably remove that weed.
Less tangibly, India under Virat Kohli are serious about overcoming challenges in a real marginal gains kind of way. This is a team that thinks about everything and always has something else to try. It is not like MS Dhoni's Test team, which was strong but tended to subside once it ran out of ideas.
There's also the simple fact that they're playing England. England haven't looked particularly good at Test cricket in recent times.
Could India win the ODI series?
This currently seems a more difficult question to answer. In anticipation of a World Cup on home soil, England have been 'putting greater emphasis' on their one-day international (ODI) team. ( The truth is they have been out-and-out prioritising it, but no-one's allowed to say that.)
The England one-day team is organised, confident, settled and ambitious. Rather than being competent in low-scoring matches and trying to get better in high-scoring ones, they're built for massive totals and are trying to get a bit better at the old-fashioned stuff.
India are also a pretty good one-day side however, not least because they have Yuzvendra Chahal and Kuldeep Yadav.
Chahal averages 21.83 in ODIs; Kuldeep 20.02. They've only played 20-odd games each, but they have routinely torn teams asunder. ASUNDER, YOU HEAR? (We're not 100 per cent sure what 'asunder' means. Better look it up…. Okay, that seems a decent fit.)
You may think that their records are explained by the stereotypical turning Indian pitches (which are somehow also completely flat at the exact same time – stereotypes that contradict themselves are our favourite sort). This is not the case. When they played in South Africa, Chahal took 16 wicket at an average of 16 and Kuldeep took 17 at 14.
So will India beat England in all three formats?
Our opinion is…
T20s: Yes, obviously – because they already have
ODIs: Probably not. They're talking about experimenting a bit and teams don't generally have huge margin for underperformance against England in ODIs at the minute, so that could be the difference
Tests: Yes, probably. We'd be tempted to go for 4-1 but away wins are so rare, we're going to plump for 3-2