3
minute read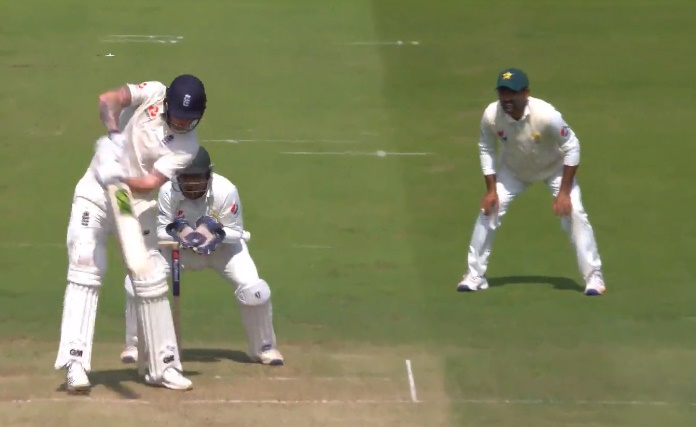 England's batting is bad. England are bad at batting. Bad batting is a thing that England's batsmen generally do.
Before we get into the ins and outs of the badness, let's contextualise it with the players' career Test averages because that way we can really get a sense of the exact strength of the current of this river of badness.
Alastair Cook – 45.65
Mark Stoneman – 27.68
Keaton Jennings – 24.50
Joe Root – 52.34
Dawid Malan – 29.04
Jonny Bairstow – 38.60
Ben Stokes – 34.85
Jos Buttler – 32.03
Those are mostly bad averages.
What exactly is going wrong?
In the headline, we're claiming that England's batsmen are insecure and complacent. Is it actually possible that they can be both of those very different, seemingly contradictory things?
Yes, they can, because England's batsmen are different people.
You will have heard a lot of broad, sweeping explanations for England's bad batting. Upon witnessing universal badness, it's of course tempting to assume there's one root cause that must be applicable to all involved. This fails to account for the sheer mind-blowing breadth of the badness being exhibited by England's batsmen.
England's batsmen are being bad in all sorts of colourful exciting ways – often veering from one extreme of bad batting to the opposite within the same innings.
So what's the 'insecure and complacent' thing?
It's kind of a… well, it's not a joke exactly. It's two generalisations that highlight contrasting problems while still being generalisations themselves. Basically, we've tried to sum up the specifics and generalised ourself.
Let's generalise!
The way we see it is England's batsmen fall into one of three categories.
Relatively new specialist batsmen
Established batsmen with other jobs
Alastair Cook
Let's look at what might be going wrong for each of these categories of batsmen while simultaneously holding in the back of our minds the very true knowledge that this sort of generalising is not really a very good way of critiquing slightly broader generalising.
Relatively new specialist batsmen
Everyone knows who's most likely to get dropped from the England batting line-up. It's the new guys who don't make runs and England have had such an extraordinary run of new guys who don't make runs that it almost seems to have become a self-sustaining thing. It's as if whoever's picked instantly takes on that identity and loses all confidence and competence.
Stoneman, Malan and Jennings have often seemed tense and uncertain. They've mostly needed to chill out and think calmly, but the closer they edge to the exit door, the less that's likely.
We have no idea what these players are being told by the coaching team, but it probably shouldn't be the same thing as the…
Established batsmen with other jobs
Tell you who's not likely to get dropped any time soon: Joe Root, the captain.
Tell you who else: Jonny Bairstow, the wicketkeeper.
Tell you who else: Ben Stokes, the all-rounder.
These guys have double safety cushions (what's a safety cushion?). One is the fact that they have an additional role in the team, but the second and larger safety cushion is that there are even shitter batsmen who are going to get dropped before they do.
Complacency is a grandiose and damning word, but maybe the solidity of these players' positions means they're a little too carefree at times.
If the coaching team are telling these guys to relax and loosen up, maybe that's the wrong message.
Alastair Cook
England's opener hasn't been the worst opener in this team for quite some time, so no matter how badly he plays, he's never in any real, actual danger, despite what someone-or-other may have written in some column somewhere-or-other.
It would be hard, however, to accuse Alastair Cook of complacency, or of playing loose shots, or of feeling too confident in his position or anything like that. There is no possible combination of sounds that a human being can make that would dissuade Alastair Cook from his lifelong obsession of accumulating runs in a low-risk manner.
Alastair Cook is impervious to emotion and as a coach there's no point saying anything to him really. You just leave him to it and if he asks you a specific thing about bat grips or his stance, you can maybe provide an answer.
Alastair Cook is the exception
And so is Jos Buttler at the minute. Maybe he'll score loads of runs and become super-confident and then complacent. Maybe he'll have a run of low scores and start feeling jittery. Those are two obvious paths he could take. Anything could happen really.
Conclusion
England's batsmen are rattling around doing all sorts of crazy stuff. They should probably avoid listening to all the criticism and nebulous advice and overarching philosophies and instead find some sort of nondescript middle way of going about things.