2
minute read
"This is the best time for me to announce retirement," said MS Dhoni shortly after winning the IPL with Chennai Super Kings and shortly before conspicuously failing to do anything of the sort. At the age of 41, Dhoni is going to try and play on for a bit. Good on him. Why not?
In our recent feature about players who finished their Test careers on a low, we pointed out that the greatest exit from high profile cricket has already been and gone, so there's little point striving to top it. We are therefore increasingly keen to see players go out not with a bang, but with a protracted and ignominious slump.
For those who didn't follow this year's IPL, Dhoni is clearly still doing a job as captain and, from what little we've seen, his keeping up to the stumps in particular remains a case study in lightning minimalist efficiency. He's significantly reduced his batting ambitions though, coming in at seven or eight to have a bit of a heave for a ball or two.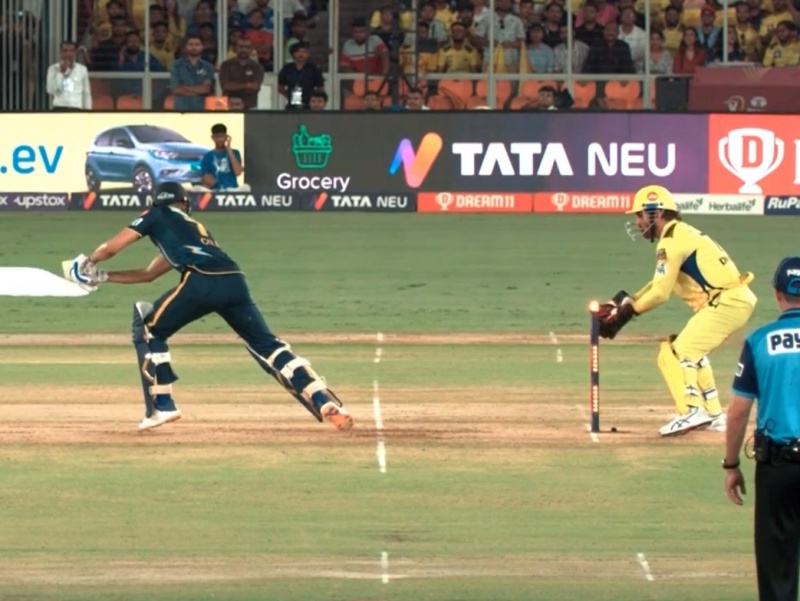 Where once Dhoni prided himself on 'taking it deep', these days he just dives straight into the deep, makes a big splash and quite quickly gets out again. He's basically rebranded himself as the big lad who comes in down the order and whacks a few at the end. This is no bad thing. Every team, in every format, at every level of cricket, values a big lad who comes in down the order and whacks a few at the end.
Like many big lads who come in down the order and whack a few at the end, the modus operandi is at least partly shaped by his own limitations. Dhoni has a duff knee these days. He's not in the market for longer innings or quick singles.
"A lot depends on the body," he said about the prospect of playing next season. "I have six-seven months to decide."
We'd like to think he'll play on regardless. Cracking on in the face of ever-diminishing ability is what being a senior statesman at your club is all about. Maybe next year he'll drop down to nine and rely more heavily on the stopping-it-with-your-shins wicketkeeping move. Maybe the year after that he'll catch the ones that go straight to him and bring back the long stop for everything else.
Don't retire, MS. Why do people think keeping a young player out of the side is a bad thing?
Sign up for our email as we now smoothly segue into the Test part of the summer.