2
minute read
A few weeks ago we asked whether Ben Stokes was definitely a better pick than Harry Brook in England's World Cup squad. We drew no firm conclusions. Smashing 182 off 124 balls to break the record for the highest score by an England batter in a one-day international (ODI) probably moves us in the general direction of a 'yes'… and now we want to talk about Viv Richards.
The highest score in ODIs is Rohit Sharma's highly silly 264 off 173 balls. It is one of three doubles he has hit. Seven other players have also crossed that mark – but no Englishman.
It's worth emphasising that most of those guys are openers. That's how you make big scores in limited overs cricket. Stokes' effort is significant for being the second-highest score by a player batting at four or lower. The best effort remains Viv Richards' 189 not out against England in – get this – 1984.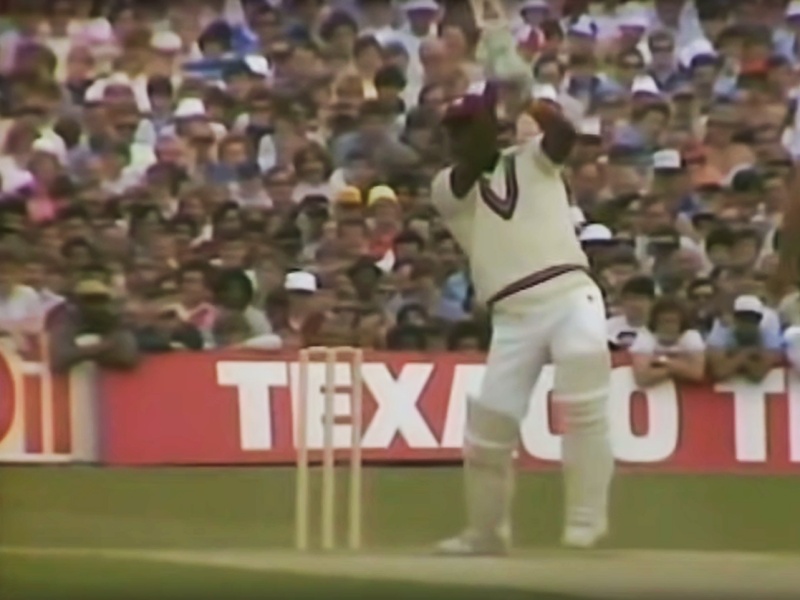 To make a trite observation at this juncture, times do change. Cricket remains a game of bat and ball, but even if we set aside advancements in bat technology and the modern boundary toblerone's habit of positioning itself a little nearer the action, the biggest difference is probably just attitude.
Cricketers have spent almost 40 years exploring what kinds of totals can be achieved within the constraints of a one-day international and as limits have been pushed, it's become the convention to aim higher than players did in the 1980s.
To put things in perspective, only once in that 1984 three-match ODI series did a team pass 200 and that was, as you'd imagine, the time that Viv got within 11 runs of the mark on his own. Furthermore, any sense that this was a one-off batting paradise is allayed by the other scores that day. Of the other 21 batters who came to the crease, only one – Allan Lamb – made more than 26 runs.
That is, by any stretch, an insanely dominant performance within the context of a match, but it was also an insanely dominant performance within the context of the era.
At the time of writing, there have been 4,379 ODIs since that Old Trafford game, in which getting on for two million runs have been scored. Middle-order batters have contributed quite a lot of them. Yet despite all that collective ability and despite all of those attempts, no-one has yet improved on Viv Richards' effort.
You'd call it an absolutely freakish knock if it weren't for the fact the same bloke also still has the second-fastest Test hundred of all time to his name.
---