5
minute read
Ain't no bad news like the retraction of previously issued good news. Jason Roy had already given his relieved response to being included in England's World Cup squad when he was later excluded from it. How are you feeling since the change of heart, Jase? Not great, we'd wager.
Squad selection is never easy. Someone always has to miss out.
"That's the incredibly tough decision we've had to make. I'm sure he's disappointed, and there's no doubting he's going to be part of it going forward. But unfortunately in a 15-man squad, someone's going to have to miss out. On this occasion it's been him."
England men's selector Luke Wright there, talking very firmly and unequivocally about the exclusion of… Harry Brook.
That was a few weeks ago. Brook, it turns out, is very much part of England's World Cup squad.
Tempering
There's a school of thought that bad experiences only make you stronger. This is rooted in truth and is a nice thing to tell yourself when you're labouring under more than your fair share of hardships. It's also untrue.
Sometimes bad experiences make you stronger, but sometimes they fracture you. Sometimes they scar you. Sometimes they're a wound that will never truly heal and far from making you stronger, they in fact provide an easy and quick shortcut straight to your greatest and most debilitating vulnerabilities.
"Oh jeez no, not this again," kinda thing.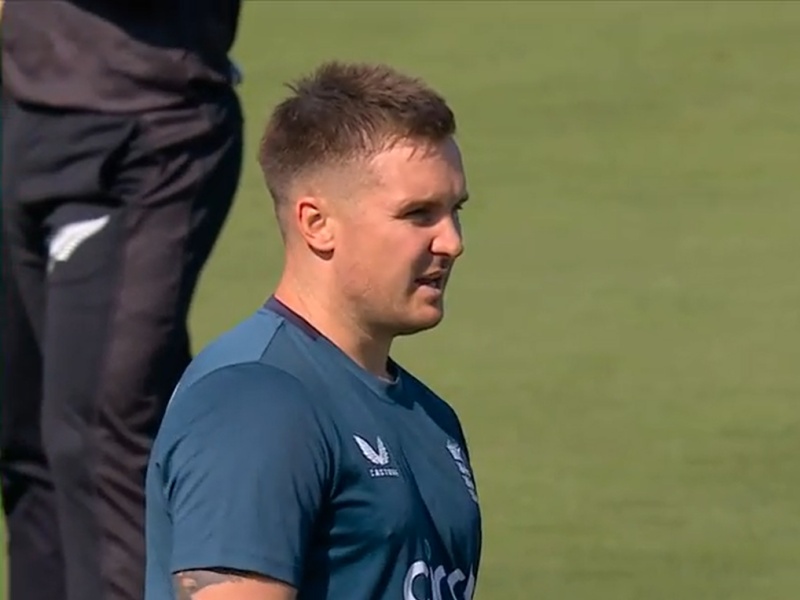 Physical ailments are an obvious example. In Jason Roy's case, he could be forgiven for suffering these kinds of thought patterns about the recurring back spasms which most recently ruled him out of several of several one-dayers against New Zealand.
As Michael Atherton noted on Sky Sports: "I speak from experience that back spasms are difficult to deal with because they suddenly come on and, when you've had them, they're slightly in the back of your mind and you don't have full confidence in your body."
What Atherton is saying is that far from making you stronger, awareness that you are prone to back spasms in fact diminishes you, even when you're not currently suffering one.
More crushingly, Roy also has a, 'thinking you're going to play in a World Cup but then not getting picked for it' wound – which England appear to have done an exceptional job of exacerbating this week.
La La Land
Roy had been a pretty central player for many years when England dropped him from their T20 squad after a poor run of form just in time for last year's World Cup.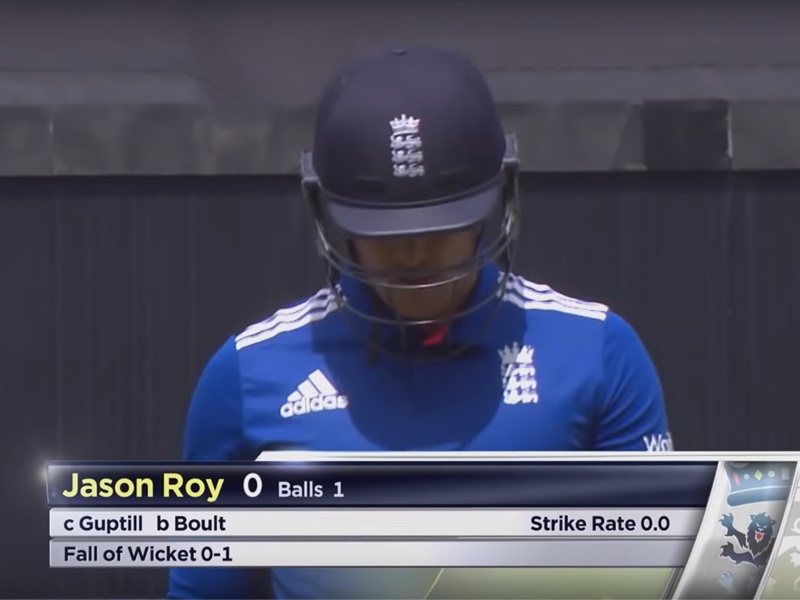 This time around, he was named in the 50-over World Cup squad back in August – a squad which only seemed to become more provisional as time wore on.
"This is the squad we're going to put forward," said Luke Wright when making the announcement, before taking time to commisserate with Harry Brook for what very definitely felt like a firm omission.
Roy certainly seemed to believe he was inked-in, telling the Mail how relieved he felt to have been included after his previous experience: "This time last year, it was the polar opposite feeling. It was awful. It was incredibly tough to take but I feel like I've had a pretty good year since."
But then at some point things shifted.
"We've always said it's a provisional squad," said white ball coach Matthew Mott at the start of this month. "Every team will be tinkering before that World Cup and everyone – whether they're in that 15 or outside it – should be determined to try and put their best foot forward."
Captain Jos Buttler said: "There's still a long time before everyone is meant to get on the plane, so we'll wait and see what happens."
What happened was Jason Roy didn't play due to back spasms; Dawid Malan opened in his stead and in so doing became first-choice opener; and Harry Brook's perceived ability to bat in more positions than Roy made him seem a better option as a reserve batter. (The back thing probably didn't help either.)
Where does this leave Jason Roy?
In a bad place, in all honesty.
Jason Roy has been a hugely succesful white ball cricketer for England and contributed as much as anyone to the transformation of the side from a laughing stock in 2015 to World Cup favourites in 2019. Solid grounds for self-confidence, you might think – although the quality he brought to the role of opener is often mistaken for confidence when it should more accurately be characterised as selflessness; a willingness to serve as disposable, fast-burning kindling.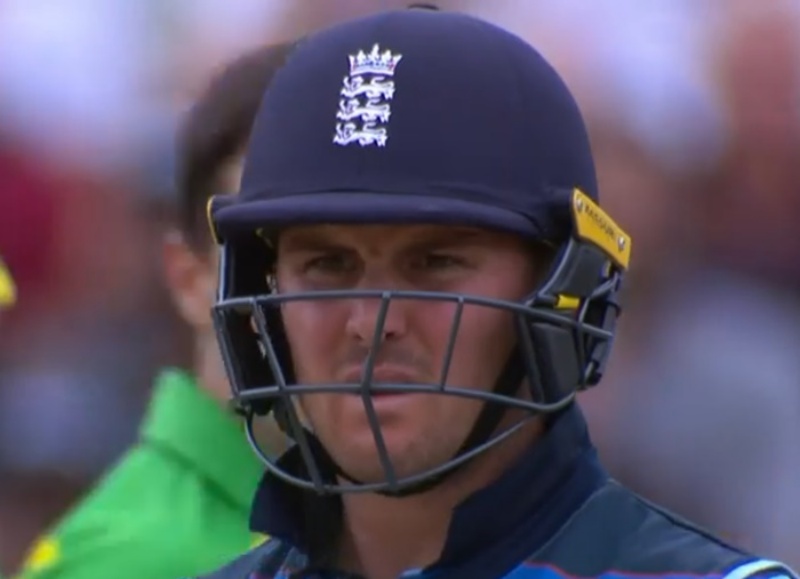 Looking back, there have, in fact, been quite a few blows to Jason Roy's confidence over the years as well as signs that they have had an impact.
Roy was actually dropped from the one-day team for not scoring runs in 2017. "I wasn't confident but I was trying to give off the bravado that I was confident, and playing stupid shots," he told Wisden Cricket Monthly about that period. "I got too overwhelmed by the negativity, a lot of the press stuff. I was being a bit – not childish, because everyone looks at it – but letting it affect me probably a bit too much."
Then he played Test cricket for a month or two and that didn't go amazingly well. Now he's being given a sniff of a World Cup each year before being dramatically whisked away at the last moment.
12 months ago, Roy was describing a semi-predictable World Cup omission as "awful" and "incredibly tough to take". Now he is dealing with another omission – an omission that was not merely less predictable, but one he already believed he'd avoided.
Good luck drawing strength from that.
Further reading: Where are Jason Roy's foundations? Do white ball specialists need more time in the middle?
You can help fund this website via Patreon if you want. You don't have to, obvs, but thanks very much if you feel like you want to. Contributions help us do not just our features but also these slightly longer news stories that we wouldn't otherwise have time to write.